American who retired to Kenmare on facing deportation: 'Why doesn't Ireland welcome with open arms folks like me?'
American Jane Fadely faces deportation from the land of 100,000 welcomes but she can't understand why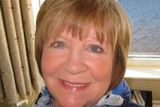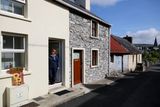 I travelled to Ireland from America for the first time in 2009, and fell under the magical spell of this beautiful, welcoming country. I returned on holiday every year for the next three, never able to get enough.
After a year of research and planning, I made the decision to retire and move to Ireland. I sold my home and car and most of my possessions and away I went, landing in the Kerry town of Kenmare, a place which captured my attention and imagination on my first visit to Ireland, a place where I first thought, "Wow! I'd love to live here!"
I've enjoyed more than two-and-a-half years living in Co Kerry, chatting with friends and neighbours, going for walks, gardening, writing about Ireland, listening to Irish traditional music in the pubs, and occasionally travelling around the country. I'm an American, but I feel so Irish; Ireland has been my home.
Before pulling up sticks in California, I made every effort to ensure I was a good candidate for legal residency in Ireland, trying to clarify Ireland's vague immigration policies which tended to differ depending on who you talked with. If I wished to stay more than the 90 days allowed tourists, I needed to apply for permission 12 months at a time. I determined I had to provide proof of adequate funds to support myself, and show that I had a place to live and private health insurance.
After carefully researching living costs and preparing a budget, I was confident my chances for obtaining permission to stay were excellent.
In Ireland, I secured housing, opened a bank account and arranged for my US social security retirement benefits to be deposited monthly into that bank account, and I purchased health insurance. I then sent a letter to INIS (Irish Naturalisation and Immigration Service) in Dublin requesting permission to remain as no actual application for that purpose exists, along with documents supporting the request.
I was shocked when I received a response from INIS two months later denying my request on the basis of insufficient income. That I had submitted a budget along with my application which clearly showed I had more than enough income to cover my expenses didn't seem to matter. I was given two weeks to leave the country or face deportation. I appealed the decision and after getting a local senator involved, and complying with a request by INIS to take the previously submitted financial documents to an Irish accountant to have them "verified", I won the appeal.
The accountant had never been asked for such a service, but looked at the documents and wrote a two-line letter saying they were legitimate.
Apparently, American bank statements are so vastly different from Irish bank statements, the INIS cannot interpret them, it takes an Irish accountant to do so. Actually, no.
In January 2014, INIS granted me Stamp "0" permission to stay for 12 more months. I paid the required €300 for the privilege of those 12 months.
In January 2015, I applied for another 12 months. In April 2015, the renewal was granted and I received permission to stay another year. The permission letter contained a caveat: I was not eligible to apply for any further renewals and the decision was not appealable. When my year ended in May 2016, I was no longer welcome.
Beginning in June 2015, I sent inquiries to INIS, trying to find out what the issue was when it had given me permission twice before and my income and expenses were unchanged, and I'd certainly demonstrated I could support myself. I asked that it reconsider its position. Months later, I received a response. The INIS would not reverse its decision. Seems things had indeed changed.
Ireland now wants retired individuals to have an annual income of €50,000, and back-up funds sufficient to purchase property (or a dwelling, or €150,000, depending on who you talk to, on what day) in Ireland.
The letter from INIS indicates there is fear I might become a burden to the State because of my lack of wealth.
One wonders about the simple fact that non-EU citizens such as myself are not eligible for any social welfare benefits or services. My income covers my expenses and I live comfortably, with back-up funds for emergencies, thousands in available credit, no debt, private medical insurance, and a network of family and friends both in Ireland and US. Nevertheless, I am seen as a risk. I am to leave the country later this month and provide evidence of my departure or face deportation and/or possibly being barred from re-entering the country in the future, even as a tourist.
And then there's that critical bit of information I learned just weeks ago.
In October 2015, the Minister for Justice and Equality made a written statement about folks like me, those who arrived in Ireland and were given permission to remain prior to the new rules. We are not affected by those rules and will continue to be treated as before. Those rules are being applied to me and repeated inquiries trying to get an explanation as to why that is happening are being ignored.
I'd love to stay and fight it, but if I do that, I risk being deported and/or losing the ability to get back into the country when I finally do leave. I can't keep living in limbo, I have to carry on with my life.
Why doesn't Ireland not only want, but welcome with open arms, folks like me? I calculate that since September 2013, I've contributed roughly €50,000 to the Irish economy - money earned in the USA. I've been a responsible, respectful citizen and a goodwill ambassador for Ireland, hosting visitors from America, Canada and Germany, writing blog posts about the glories of living in Ireland, answering questions from folks who wish to visit the country, and have recently self-published a memoir in the States about my time in Ireland.
I hate that my view of Ireland has changed and become slightly tainted. My feelings for the land I so loved will forever be bittersweet and I will leave this place much like a lover leaves a failed relationship: with a very heavy heart.
As I wrote in a letter to INIS acknowledging its rejection of me and enclosing a copy of my plane ticket back to the States in May: "Perhaps I - and the other non-wealthy, non-EU persons of independent means Ireland has or will reject - will be remembered and seen in a more positive light when it finally dawns on someone… it is folks like us Ireland needs as immigrants, individuals who are giving to the economy, and taking nothing.
''Maybe then it will also be figured out that one simple rule could cure the government's fear of those folks ever becoming a burden to the State. Require those not deemed rich enough to live in Ireland to pay a deposit sufficient to cover the expense of deportation.
''Problem solved; everybody's happy. The land of 100,000 welcomes could then truly live up to its name."
Jane Fadely's memoir about living in ­Ireland, Chickens in the Garden, Wellies by the Door - An American in Rural Ireland, is available on Amazon.com. See amazon.co.uk/Chickens-Garden-­Wellies-Door-American/dp/0692543422
How Immigration policy works
The Irish Naturalisation and Immigration Service is responsible for implementing policy issued to non-European Economic Area nationals on the basis of financial self-sufficiency. A threshold is 'generally' considered to be €50,000 per person, per annum. The person must also have access to a lump sum of money to cover any unforeseen expenses. Factors such as age, health, the reason they want to remain, the risk of being a future burden on the health and housing services are taken into account. But this is policy rather than law and discretion can be applied.