Woman (29) accused of engaging in sexual activity with schoolboy
Accused freed on bail but ordered to have no contact with alleged teen victim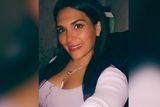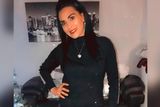 A 29-year-old woman appeared in court today accused of sex offences against a schoolboy.
Ballymena woman Safron Smyth is alleged to have abused a male child who is aged between 13 and 16-years-old.
Standing in the dock of Ballymena Magistrates Court, she confirmed she understood the two charges against her.
Smyth, from Doury Grove, is accused of engaging in sexual activity with a child aged 13-16 and of inciting the same boy to engage in sexual activity on August 21 last year.
The charges alleged Smyth "did not reasonably believe that he was 16 years or over."
None of the details of the charges were opened in court but a police officer gave evidence that she believed she could connect Smyth to the charges.
The court also heard that while Smyth has been on police bail since she was first charged, the Public Prosecution Service (PPS) was applying for her bail to be varied to bar her from a specific area of Ballymena.
With defence solicitor Stewart Ballentine raising no objection to that, District Judge Nigel Broderick granted the PPS application.
Mr Broderick freed Smyth on her own bail of £500 with conditions she not to contact the complainant or anyone connected with the investigation.
The case was adjourned to April 20.