'What about my All-Ireland ticket?' complains senator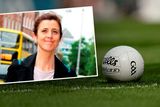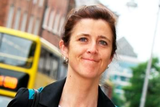 A Fine Gael senator has complained to the GAA after being told only TDs are entitled to obtain tickets through the Croke Park authorities for the All-Ireland football final.
Mayo Senator Michelle Mulherin accused GAA bosses of discrimination after being told her position does not guarantee her the option of tickets for this weekend's showdown between Dublin and her home county.
The GAA accepts applications for two tickets per TD as long as their respective counties are in action in the final. Tickets must be bought at full price.
However, in a letter sent to Ms Mulherin and seen by the Irish Independent, GAA Árd Stiúrthóir Páraic Duffy rejected her request for tickets for Sunday's match.
Mr Duffy pointed to the significant demand for tickets and the fact that GAA policy dictates that only TDs can avail.
"Unfortunately, we are unable to facilitate your request as the demand for tickets exceeds the number available," Mr Duffy wrote.
"At central level, we can only make tickets available for purchase to TDs of competing counties."
However, Ms Mulherin, who previously obtained tickets when she was a TD for Mayo, criticised the GAA over its approach, saying: "In my view, this is clear discrimination by the GAA in relation to members of the Oireachtas."
Ms Mulherin said she does not understand why senators are treated differently to TDs.
She claimed senators are equally supportive of the GAA at a local level and that this seems to have been overlooked by the Croke Park authorities.
"I would emphasise that my issue is with the GAA at central level and not at local level," said Ms Mulherin.
"The work done by local GAA clubs is incredible and highly valuable for communities."
A spokesman for the GAA rejected the criticism of Ms Mulherin.
"The GAA is more than satisfied that it looks after public representatives in an approp- riate manner when it comes to the allocation of tickets for our games," he said.
"The Taoiseach, members of the Government, TDs from both competing counties and representatives of the local authorities in the counties involved all get access to tickets."
Emphasis
The spokesman added that elected representatives receive complimentary tickets when their counties are competing in matches outside of the final.
"The vast bulk of tickets for our finals go to our clubs who promote our games all year round, with a special emphasis on the counties playing on the day," said the spokesman.
"There is a finite resource of tickets to meet the demands around All-Ireland time, and the GAA may review its policy in light of an approach that it deems to be more than generous."