Tubridy earns RTÉ's biggest salary as Duffy enjoys €113k pay increase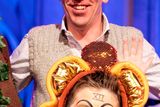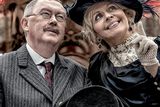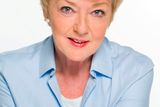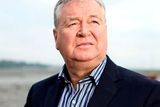 Martin Grant, Kirsty Blake Knox and Ralph Riegel
'Late Late Show' host Ryan Tubridy has retained his place as RTÉ's highest paid star taking home an annual pay package of €495,000.
New figures reveal that Tubs raked in the highest salary at the organisation after the broadcaster released its top 10 earners last night.
Just two of the top earners at Montrose are women - 'Prime Time' host Miriam O'Callaghan, who made €280,445 in 2014, and Marian Finucane, who made €295,000.
Claire Byrne was a notable absence from the list but it should be noted her flagship TV show 'Claire Byrne Live' was not launched until 2015.
The figures also pre-date Ray D'Arcy's return to the national broadcaster.
There has been much speculation over D'Arcy's salary which is believed to be in the region of €500,000.
RTÉ will not disclose the details of the TV and radio presenter's salary until 2017. 'Liveline' presenter Joe Duffy's salary increased dramatically, jumping by €113,143 from 2014 to €416,893.
An RTÉ source said this substantial increase was due to numerous new TV projects Joe worked on throughout the year.
Sean O'Rourke's salary increased by €49,110 from €240,986 in 2013 to €290,096 in 2014.
DJ Colm Hayes ranked ninth on the list taking home a handsome pay package of €169,992 while RTÉ's resident nature and wildlife executive producer Derek Mooney earned €168,871 - down from €190,447 in 2013.
Newsroom stalwart Bryan Dobson dropped over €1,500 to €195,816, while George Lee came seventh on the list with a salary of €179,031 - down from €180,020 in 2013.
Richard Crowley was eighth of the list making €174,120 in 2014.
While the figures may seem high, RTÉ said it has slashed the earnings of its top 10 presenters by 40pc over the space of six years.
RTÉ director general, Noel Curran, confirmed that, between 2008 and 2014, the station had managed to reduce payments to its top 10 presenters by 40pc - some 10pc more than it had committed to.
Mr Curran stressed that payments to top presenters had now fallen every year since 2008. He acknowledge that fees paid to presenters were "too high" in the past.
RTE group commercial director Willie O'Reilly justified the salaries earned and said RTÉ were conscious of independent media groups "poaching" presenters.
"Are they high? Yes, of course they are high for anybody on less money or on €20,000 or €30,000 a year, but there are very good reasons for it," said Mr Reilly.
"Whether you like it or not, talent likes to be rewarded. When you look at some of the salaries we pay to our top journalists, we need to do that.
"Our top talent is often poached by other organisations, we have seen it with Pat Kenny.
"If we want to continue as a successful identity, both public sector and commercial, we will have to pay commercial rates."
RTÉ has slashed its 2014 operating costs by almost €130m, or 29pc, compared to 2008 levels.
The national broadcaster pointed out that payments to its top ten presenters accounted for less than 1pc of their total operating costs in 2014.
The figure was also less than 2pc of total personnel-related operating costs for 2014.