Trinity students blag way around globe for 'jailbreak' charity stunt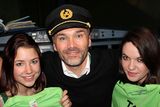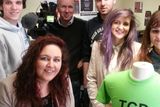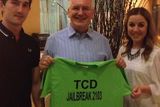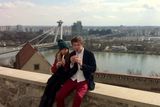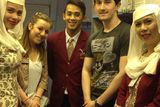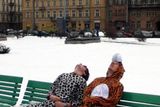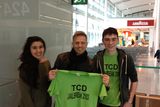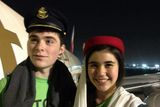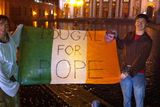 TRINITY students have managed to beg, borrow and blag their way around the globe – all in the name of charity.
To raise money for St Vincent de Paul (SVP) and Amnesty International, law student Sorcha McCauley (22) organised charity challenge Jailbreak.
The TCD Jailbreak encouraged students to try to get as far away from the college campus without paying a cent – and all within 36 hours.
Participants happily rose to the challenge – managing to reach Sydney, Malaysia and Argentina.
And their efforts have gone viral online.
"We can't believe they've gone so far," Sorcha told the Evening Herald.
"We're really shocked and we've raised more money then we imagined – €11,000 so far."
The Jailbreak idea came from the UK, where several other universities have successfully completed the challenge.
"I'd heard of it in the UK. We thought we'd try it out here.
"We're shocked how successful it has been given it's the first year of the competition. Only three couples didn't make it out of Dublin Airport."
The winning team, Clare Cullen and Matthew Hainbach, managed to fly to Argentina within the 36 hours and are now trying to get back home.
Deadline
"Clare and Matthew were the winners in the end. They are a couple and are both in their third year of medicine, they're just sitting out there – enjoying the weather and trying to find a way to get home.
"Two other teams got further but they missed the deadline. One team is in Sydney and the other is in some corner of Malaysia," she laughed.
Many of the teams ended up in the UK and Europe.
"One couple got to Rome, they dressed up as priests and handed their CV into the Vatican –so it's a good story to tell when they get home."