The 'secret millionaire' who felt her family's €30m fortune wasn't hers to spend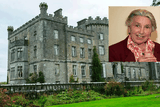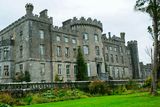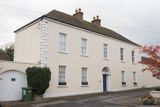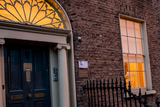 She was the secret millionaire - a private woman who hated any fuss. However, Elizabeth O'Kelly's extraordinary decision to leave €30m to five Irish charities has got the whole country talking.
Born in 1924, young Elizabeth was made a ward of court to protect her family's fortune after the death of her parents just two years later.
And perhaps it was this loss, coupled with growing up in a turbulent time in European history, which led to her feeling her family's fortune wasn't hers to spend.
"She considered the money to be a trust to be donated to worthy causes," close friend Fr Conor Harper, of Clongowes Wood in Naas, told the Irish Independent.
"I think it was the influence of [growing up during] the war years when you could lose everything," he said.
She was born in Tours in France, the daughter of a Yorkshire gentleman, Richard Obray Sykes, whose mother was Elizabeth Cooper of Markree Castle in Co Sligo.
After losing both her parents, her paternal aunt, Annette Kathleen Sykes, was awarded guardianship of her young niece.
Ms Sykes chose to rear the young girl in French culture, doing this while living at 39 Lower Leeson Street in Dublin.
Elizabeth's family fortune aside, we now know that her aunt was independently wealthy.
A notice published in the Irish Independent in April 1918 shows she was bequeathed a sum of £20,828 from a cousin named Miss A E Bowen.
In 1944, Elizabeth experienced more loss when her aunt passed away.
Ms O'Kelly mentions her aunt's estate in her own will, referring to the ground rents and properties at Townsend Street, Dublin 8, and other locations around the city centre she inherited from her. A notice about Miss Sykes's will was published in the Irish Independent in October 1944, stating that "Ms Annette K Sykes, 39 Lower Leeson St. Dublin, left £37,993".
A year later, when Elizabeth was aged just 21, she married Major John William O'Kelly. At age 62, he was 41 years older than her and had been married previously to Mary A O'Kelly, who passed away in April 1942.
He brought Elizabeth to Ballygoran Park in Maynooth.
Major O'Kelly was known in Irish hunting circles, and his brother, Charles M O'Kelly, was the chairman of Hibernian Bank Ltd.
Educated in Castleknock College, he qualified as a veterinary surgeon at London Veterinary College, and joined the Royal Army Veterinary Corps in 1907. He served in India, Egypt, the Sudan, Germany and France, and was awarded an OBE for his service during World War I. He retired from the army soon after the war, devoting much of his time to his horses.
It was during her time in Ballygoran Park when she became known for her "tennis parties and splendid teas".
In 1957, she was present in Carton House in Maynooth when the Georgian Society was re-launched and she played an active role in the society afterwards,
Her time in Maynooth also began a lifelong association with the Kildare Archaeological Society, where it is understood she never missed an "outing or lecture".
Estate
Elizabeth was to experience more loss in March 1962, when her husband died at the age of 79.
Details of his will were published later that year, with his estate valued at £74,125 and going to Elizabeth and her brother-in-law, Charles.
Aged 40, she sold Ballygoran two years later in 1964, lived in Leixlip for a time, before moving to the Dower House in Emo Court, in Co Laois.
Elizabeth's life was busy. She travelled extensively, taking tours through India and Russia.
Her friend Elizabeth Connelly, a past president of the County Kildare Archaeological Society, recalled visiting her friend at Dower House during which Ms O'Kelly showed her one of the rooms on the top floor, storing some of the family's heirlooms.
"It was filled with antique lace from France. There were boxes and boxes of it. She said she was going to pass it on to the National Museum," she said.
After Dower House, she moved to Market Square in Stradbally, Co Laois, where she lived with her carers until she passed away at 93 in December 2016.