'The 40-hour weeks... I think it's slowly killing you' - research associate who quit office to cycle around Dublin
Generation want-it-all? Finding a work-life balance, millennial-styleTheir elders worry they are work-shy; their parents are afraid they will never leave homeMeadhbh McGrath explores the myths and uncomfortable truths about millennials in the workplace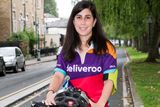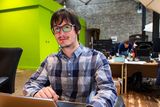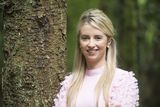 They're lazy, entitled and difficult to work with - or so the stereotypes would have us believe. The prevailing narrative about members of Generation Y (those born between the early 1980s and late 1990s, also known as 'millennials') is that they are a fleet of job-hoppers who think they're above the grunt work of an entry-level position; in other words, not the most desirable employees.
Every week, there seems to be a new dig at millennials - they don't know how to pay bills, they think the Bible should come with 'trigger warnings', they can't afford a mortgage because they spend all their money on avocados on toast.
Being bombarded with such messages can be hard on young people trying to build a career, and it's unclear whether all the noise about millennials is simply a case of older generations selling their younger counterparts short, or if there may be some truth to the stereotypes.
And according to the Pew Research Centre, millennials don't think much of themselves either. A 2015 study found that 59pc of millennials describe their generation as "self-absorbed" while just 36pc consider their peers "hardworking".
"They don't like to be associated with the term millennial, because it comes with a lot of negatives," says Lisa Smith, founder of the Dublin-based EngageSmith, a start-up that connects young jobseekers with 'millennial-friendly' companies. "But I think we have to start owning the name, and be confident that there are good, talented millennials who just haven't been given time to shine."
The US Bureau of Labour Statistics predicts that Generation Y will account for nearly 75pc of the workforce by 2030. But how prepared are millennials for the workplace - and how prepared are modern workplaces for this generation?
They are lazy
If the stereotypes are to be believed, millennials will roll in late, spend their workday on social media and fly out the door come five o'clock. But millennials are more likely to be bored by unchallenging work than lazy - as a generation who grew up with the internet, they can use technology to complete their work more efficiently and in less time than their predecessors.
After college, Sarah (22, not her real name) moved back home to Tullamore, Co Offaly and now commutes by train to Dublin, where she works for an NGO. She describes her office as "very young", with a relaxed work culture.
"Some of the most adept, innovative people I work with are in their 20s, they're the people who have the best ideas and are willing to do extra work," she says.
"We're the ones who will stay behind an extra hour to get a project done when everyone else has gone home because they have families or small kids - that's fair enough and you understand that, but to have the attitude that we're lazy or entitled is funny to me."
For Sarah, it comes down to an older generation feeling the younger one has it easier.
"My mother admits she took things for granted that my grandmother wouldn't have, that's just the way it is, we get used to things and expect them as the norm, where earlier generations wouldn't have," she says.
She is about to take her first day off since January, and says she often struggles with burnout by the time the weekend rolls around.
"I leave at 8.30am and I'm home late, usually 8.30pm that evening. Come Friday, you're wrecked," she says. "On the weekend, I'll meet up with friends for coffee, but I tend not to do too much - it'd be rare enough I'd go out on a Saturday night; I haven't been out in months."
They are tough to manage
"There's a lot of emphasis at the moment on managing millennials as a different species," says Dr Maeve Houlihan, director of the UCD Lochlann Quinn School of Business.
"The stereotype is this is 'Generation Why', 'why should I?', that you need to really motivate them to want it, whereas actually I think there's a lot there about questioning the way things are always done and helping us to rethink our assumptions.
"It's not easy to manage people who are continually questioning things," she notes. "But I think that what people are looking for is transparency, feedback, democracy, a sense of understanding the big picture, and I think those are very useful things for organisations to get better at doing."
When any new employee joins a company, they typically undergo some form of induction, which Dr Houlihan explains is traditionally about learning the ropes. "But when you push that a little bit further, it's about learning 'the way we do things around here', the rules and the politics. We've become very aware that a lot of our unconscious assumptions need a little bit of investigating - think about unconscious bias around gender, for example," she says.
"We have to welcome, nourish and nurture people's capacity to question why we do things the way we do things."
They expect prizes for participation
One of the many other labels for millennials is 'the snowflake generation' - raised on a diet of participation trophies from parents and schoolteachers, they assume the environment at work will be just the same, with a boss to hold their hand and shower them with praise. Or so the stereotype goes. "There's a feeling that millennial employees seek a lot of feedback, and if they don't get that, they interpret that as lack of connection with them, so they will lose interest and move on," says Dr Houlihan.
"So you're seeing a lot of emphasis in HR systems on giving feedback, but you could say that's just good practice - practice we have been bad at and are called to be better at."
Such feedback, she notes, shouldn't be based on financial rewards. "What I think is unhelpful is bonus systems. I'd be moving people away from that towards a more conversation-based feedback to do with, 'I hear your goals and objectives, here's how I see you hitting those, here's how I see myself helping you to do that'," she says.
Damien Scanlon (26), from Oran, Roscommon, works as a management consultant, and says that he places more value on feedback from his managers than a high salary.
"I was working hard the last couple of weeks and the director just said to me, 'You're playing a blinder'. It doesn't cost them anything, but things like that mean a lot," he says.
"It's the reassurance of being told you're doing well rather than the offer of more money that keeps you going."
When it comes to the more negative observations, however, he admits he's not as keen: "As a generation, we're very open to feedback, in the hope that it will be positive. When the harsh criticism comes, I know personally I'm sorry I asked."
They are entitled and unwilling to do menial tasks
Millennials are seen to be reluctant to carry out the grunt work that comes with an entry-level position, and expect to be handed a promotion just for showing up.
"Career progression is very high on their agenda, they want to see that from day one, not eight months in," explains Lisa Smith.
Keith Stephens (31), from Ahascragh, Co Galway, studied arts at NUI Galway and spent two years working in Brussels after graduating. When he returned to Ireland, he found job-hunting tough. He volunteered for a charity and picked up some work selling advertising space for a website, which he describes as "the best learning experience I ever had".
"But I had no gap on my CV then. When you're not in a job, that's the most difficult thing," he explains. "You feel panicked, you feel like you can't contribute - you're like the guy at the proverbial disco standing in the corner that no one wants to dance with. You want to work, but you can't get in. It hits your confidence, it's a constant rejection."
He now works for a global management consulting company in Dublin, and is keenly aware of assumptions people make about his generation.
"People 10 or 20 years ahead of me will assume that I'm lazy, so I'm doing the longer hours and I'm being really enthusiastic.
"The impression is that millennials won't comply as much as people you would have hired previously, who would have come in, sat down and did their job. That was their main focus, whereas now millennials have an expectation of so much more from their jobs," he says.
"But you need to go in and do what you have to do. It mightn't be what you want to do straight away but you have to earn your stripes."
They jump from job to job
Millennials are characterised as "job-hoppers", but as a generation who came of age amidst a financial crisis, and are now attempting to forge a path at a time of rapid social change, they are aware their jobs may not provide much in the way of security, so they feel their work should be rewarding in some way.
That being said, Dr Houlihan notes that young people have often behaved this way. "There is evidence to say this isn't specific to this generation, that it's age and stage. Naturally enough, there are different concerns as you begin a career compared to the middle of your career," she says.
What is specific to this generation is the rise of the gig economy, a labour market characterised by the prevalence of short-term contracts or freelance work, such as bicycle couriers like those employed by Deliveroo, temp jobs or English language teaching (ELT). Some see this as a work environment that frees young people from the shackles of the 9-to-5, while others argue it is a form of exploitation with little workplace protection.
Keith Murdiff, chair of trade union Unite's ELT branch, warns that work conditions can be very precarious, particularly for young people starting out. "There's an awful lot of out-of-class preparation - lesson plans, attendance records, student tests, all that paperwork," he says.
"So they do their degree, they get their CELTA qualification, they're taught pretty rigorously about preparation and planning, but then when they go into the classroom, they're only paid for the contact hours where they teach."
He notes the average age is mid-20s, and that many teachers come directly from a college degree. "The flexibility is what draws people in, it's seen as something quite exciting because you can travel with it," he says. The minimum starting rate ranges from €13-19 an hour, and teachers would normally do between 15-30 contact hours a week.
"The average time teachers would spend preparing is 10 hours, so you're talking about a big chunk of money. For younger teachers, it takes longer to prepare, and on top of that you've got no contracts - no sick pay, no holiday pay and they pay you by the hour."
Laura Duggan (29), from Galway city but now based in Dublin, relies on recruitment agencies for temp jobs in office administration.
"Job hopping is something I do out of necessity - you jump when you feel there's a more secure option somewhere else," she says.
"But you do see those stereotypes, particularly in service industry jobs - you either have people saying 'what on earth could you possibly get out of this?' or 'of course you're doing this, you're lazy'."
Laura earns between €12-15 an hour, depending on where she is based, but says it's very unpredictable - some places might offer three days' work, while others could give you six months. Her current contract is about to expire, and she says she's been anxiously sending out CVs and chasing up the agencies.
"The problem is there can be gaps when contracts end. You live with this constant fear, what happens if I don't pick up something after this?" she says.
"I have a certain amount of money saved to do a month unemployed and still cover my rent, but then it's kind of terrifying."
After her Leaving Cert, Laura moved up to Maynooth, Co Kildare and started working in a fast-food restaurant, intending to return to education at some point. She has since completed a Level 6 diploma in Business Studies and Trade Union Studies.
"I would like to go back and study, but there's not even a chance I could now, money-wise," she says. "At the moment it's about keeping my head above water and maybe when I'm 45, I can do it.
"For me, six months down the line is a long-term plan. I'm not aiming massively high. I would love to have a job that is permanent and I don't have to worry about finishing in two weeks' time."
My input really matters, which you don't get in corporates
Sam Boles (24)
Raheny, Dublin
Sam  studied computer science at DIT and now works as the lead developer at start-up LuvGuru, a recently launched match-making app that allows users to pair off their friends.
"We have very flexible start times. I've never really counted my hours - if stuff needs to get done, we can end up working until very late in the evenings.
"Before I started here in February, I was doing contract work building apps on demand. While I was doing that, I could set my own hours as long as I met deliverables. I really like that approach, it's much more in line with how I think it should be.
"Before that, I worked for a multinational ecommerce company, and I was required to work 40 hours a week, regardless of deliverables. It was very deadbeat and quiet - breaking the silence felt almost taboo. Everybody was there to do their job and get their work done.
"There was an attitude that you should do your full number of hours, even if you've already produced what you need to for the day, so you just sit there and go on the internet for two hours.
"I think a lot of offices are still stuck in very old-fashioned, traditional values. I felt very much burned out compared to where I am now. I found myself drinking every weekend because of how stressful it was there. At the moment there's more pressure on me and I have more work to do because I'm the only developer, but I would say I'm less burned out, and I'm certainly a lot more happy.
"I could be getting a much higher salary somewhere else - at the moment it's €24,000 - but I like it here because I'm creating something and I'm able to make changes. My input really matters, which you don't get in corporates until you get very high up in their rankings. There are four of us in the company and we're all millennials.
"The office is in a start-up accelerator with 40 other companies in the millennial age group, mostly. There's a lot more conversation flowing, more interest in talking things through - people will take a break from their work to talk about something that came up. That kind of culture is significantly better for me."
The important thing for me is that I'm making  a difference - and I'm having an impact
Aine O'Halloran (25), Dublin, Originally from Cratloe, Co Clare
Aine studied microbiology at NUI Galway and now works as a clinical scientist at Our Lady's Children's Hospital, Crumlin.
"I worked in Clonmel after I finished college, in a lab down there for a year and a half. There were only two of us in the lab and it was tough going, but I learned a lot there.
"I decided the job wasn't for me because it didn't have any scope to move up, and I decided the place I could do that was Dublin.
"I felt I was overqualified for what I was doing, and I felt I'd learned everything I was going to from the job, so I moved up to a lab in Dublin, took a chance and I've been promoted twice in two years.
"I'm the youngest scientist in my current role, and that's a huge achievement considering I only have an undergraduate degree. I love my job and it's really challenging. The important thing for me is that I'm making a difference - and I'm having an impact.
"I could do with a better work/life balance, but I feel you have to nearly prove yourself, which can be very hard. I find that I'm absolutely wrecked by Friday evening. It's very difficult because you work so hard, you find yourself burned out and you just want to rest.
"It bothers me big time when I hear people say millennials are lazy or entitled. Financially I've had to work very hard to get where I am. I'm from a farm, and I was part of a HEAR (Higher Education Access Route) scheme going to college because my parents couldn't give me any financial help and I had to work in a bakery for four years part-time during college.
"When I left college, my boss said he'd love to give me a full-time position but he didn't have the hours, so I didn't have that safety net, and I think a lot of people are in that same situation where they either have to stay in full-time education, get a grant and a part-time job to get their foot on the career ladder or accept they'll have to take an unpaid internship.
"At college, we were told if you work in pharmaceuticals, you can expect a starting wage of €40,000, so we all came out expecting that and that just didn't happen. Half of us were shell-shocked, and the other half just said we'll take what we can get.
"At the moment I'm renting a place in Dublin, and I'd love to buy my own place, but I think further education will have to come before buying a house, because I won't get the higher wages without a Masters or a PhD behind me.
"I'd have to do that in the evenings, I couldn't stop work to go back to college, so it'll be tricky."
'The 40-hour weeks in the office... I think it's kind of slowly killing you' - research associate who quit to cycle all day as Deliveroo driver
Hannah Bechara (33)
Portobello, Co Dublin
Originally from Belfast
Hannah studied ­computational ­linguistics at DCU and completed ­post-doctoral research at the ­University of Wolverhampton. She now lives in Portobello, Co Dublin, and works as a driver for Deliveroo.
"Until last year I was working as a research associate in a university. I left my last job because I was working up to 60 hours a week, and I developed a repetitive strain injury in my neck. I realised I could spend the next 10 years doing this and lose all feeling in my arms, or I could quit and get a different job.
"I had also fallen out of love with the job - it just became a job, it was no longer my passion.
"I'm really into cycling as a hobby, and in November I saw the ad for Deliveroo drivers. It meant I could cycle all day and get paid for it. Of course it's not the same kind of money as a research associate, but it keeps me outdoors and it's really low stress. It's not really sustainable long term, and I don't know what I plan to do in the future, but for now, it's made my life so much better.
"It is definitely unreliable - you get paid by delivery rather than by hour. What you have to do is figure out the times when it's busy, usually between 7-10pm on a weekday and most of the time on a weekend. I tend to work five-hour shifts during the week and on the weekends I'll go out the morning, and if it's a nice day, it's great because you can spend the whole day cycling around Dublin and do 10-12 deliveries.
"In terms of wages, it is basically the bare minimum - I'm lucky, I have cheap rent on my apartment, but if I want to go on holiday or if anything comes up, I have to dip into savings. I can't put money aside on it, it just barely covers me to survive.
"It's very different to what my friends do, but I like that it's different. People find it fascinating, they always want to learn more about why I'm doing this. I used to hear it from friends - well, ex-friends - that I'm dodging responsibility and what I should be doing now is saving money and buying a house, and why am I trying to hide from it?
"The 40-hour weeks in the office, doing the same thing over and over, I think it's kind of slowly killing you. That's how I felt, it was making me sick.
"In terms of lifestyle, I can't spend as much anymore, but I feel I don't need to, I can actually survive on very little because I have time and energy to do fun things without needing to throw money at it. I'm not stressed any more, I have no stress in my life from work at all, so I think I'm much happier and much healthier than I was."
If you work hard, the company will retain you
Ailish Kelly (31), Galway city
Ailish studied business information systems at NUI Galway and completed a Masters in International Management. She has been working in sales for a company selling medical devices since 2012.
"We have to look at the good in what we have right now. With the big tech and social media multinationals, there's a lot of flexibility and people have the idea that that's a fantastic way to work, they feel that that should be the way in every organisation. Other workplaces are moving towards that model, but it's not the reality of every single organisation, nor should it be the expectation.
"No matter what company you go into, you have to work really hard and if you work hard enough, the company will want to retain your talent.
"My experiences have all been positive. The transition from college to work took some adjusting to - I definitely had to adapt, I didn't expect it to be as it was. You have such a different lifestyle in university, and going into the professional world with complete independence, it's a completely different ballgame. I don't think graduates realise when they do leave, the change that is ahead of them.
"When I had completed my undergrad, a lot of people that were getting employment had postgrads or Masters, and because it was so competitive, I thought it would benefit me to bring me to the standard of where the majority of people were. I feel like the Masters is the new degree these days.
"My company is very friendly to millennials, they really welcome them into the organisation. There's an older generation there, and I think the younger generation have something to teach them, too.
"It's critical to be recruiting millennials in terms of technology and social media, and they can really add value when they're given the floorspace to share opinions. Having them more a part of the team is crucial to success on both sides."