State's sex-education vacuum has been filled by social media, Justice Minister says as consent campaign launched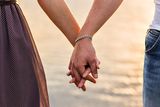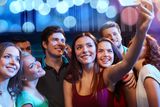 Successive Irish governments have created a sex education "vacuum" that has driven young people towards social media, Simon Harris has warned.
The justice minister said he was concerned that many young people were informing their views and perceptions of sex from the internet.
Mr Harris was speaking at the launch of Ireland's first national consent campaign. We-Consent is a long-term national campaign, led by the Dublin Rape Crisis Centre, which is aspiring to broaden the national understanding of consent. The strategy, which will run for a minimum of three years, will target all age groups and will be largely based around local communities. Organisers of the campaign said that it is about "cultural" rather than political or legislative change.
The justice minister said he believed that a community-based conversation would be far more successful that a Government-led information campaign. He said he believed that too many young people were turning to social media, in the absence of proper age-appropriate sex education in schools.
"Am I concerned though about the over-reliance on social media, informing young people about their views and perceptions of sex? Yes, I am. Do I think that's a matter of finger wagging at the social media companies? I don't, really. I actually think it's a situation that the State has historically allowed to arise by creating a vacuum in relation to proper, age-appropriate sex education," Mr Harris said.
He said he believed that a national consent campaign was about "cultural change" and "education".
"And it's about men stepping up as well. And not excusing themselves or removing themselves from the conversation," he said.
Noeline Blackwell, the chief executive of the Dublin Rape Crisis Centre, said that understanding consent "matters to all of us."
"There is a part for all of us to play in ensuring that the norm in one of the most beautiful, one of the most intimate areas of life, sexual behaviour, that the norm is consent and that that is understood. All of us can play a part in that," Ms Blackwell said.
Ms Blackwell said that everyone should come to understand the "value and the purpose of consent in sexual activities."
"That actually may be easier than we think," she said.
Denise Charlton, the chief executive of the Community Foundation Ireland, said the We-Consent campaign marked the start of a "long overdue conversation on sex and relationships".
"The Community Foundation Ireland was proud to partner with DRCC two years ago for ground-breaking research which showed that while 70pc of people believe Ireland has a problem with consent, there is also a huge lack of understanding," Ms Charlton said. "With this campaign, we will together bridge that information gap. Conversations will be sparked in homes, workplaces, pubs and clubs bringing a spotlight on an issue which has been ignored for too long."