Schoolgirl tells of being punched, kicked and bitten in Howth attack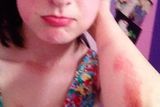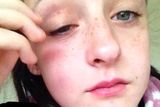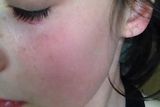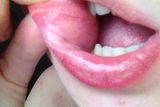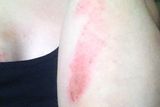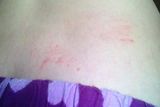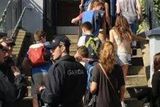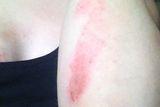 AN innocent young girl who was attacked in the brawl at Howth beach yesterday has described her fear of the incident, and how she thought "it was never going to end".
Eva Drum had made the trip to Howth on Saturday afternoon with three of her friends.
The16-year-old was battered and bruised in the fracas, despite the fact that she was just an innocent bystander.
"I was standing there watching after three to five of my friends  getting killed, so I started shouting asking 'what are you doing?', and 'we didn't come here for trouble?'," the Ballymun resident said.
"Then a group of boys and girls came over to me and said 'Who do you think you are shouting at my friend?'.  I didn't even have time to reply because straight away I was being punched, kicked, bitten, and scraped."
She said that she was very "sore" this morning, but told Independent.ie that she was "counting her lucky stars" she was not worse.
Gardai last night confirmed that a "public order incident" had occurred in the popular tourist spot.
However, nobody has been arrested.
It is reported that at least 100 youths were involved in the violent scenes that erupted on the seafront in Howth, Co Dublin yesterday.
A Garda spokesperson confirmed that "a public order incident" occurred in the popular tourist spot.
However, no arrests were made.
There was a large Garda presence at the scene, where a "large groups of youths" confronted each other on Howth Harbour.
Iarnrod Eireann responded to a garda request yesterday evening, whereby trains did not stop at Sutton station.