Rogue group of 'fairies' will come and make your water meter 'disappear'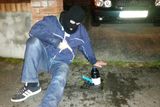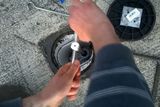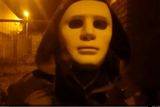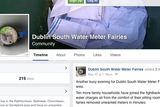 Groups of anti-water meter activists are offering to remove people's meters and have set up Facebook pages advertising their alleged illegal activities.
Branding themselves the 'Anti-Water Meter Fairies', the group have posted pictures of dozens of removed meters across the Dublin area.
'Dublin South Water Meter Fairies' and another group reporting to be from Balbriggan, Lusk and Skerries, have actively been posting images and videos depicting the removal and destruction of meters.
Individuals wearing balaclavas or masks are seen in some pictures with tools used to remove meters.
In a video posted on the 'Balbriggan, Lusk, Rush and Skerries Meter Fairies' page, a masked man is standing in front of two removed meters as part of "a message to Minister Alan Kelly".
He then proceeds to pick up a sledgehammer and smashes the meters to pieces.
"After all that hardship and after all of the struggle, we're just going to take the meters out and do this to them," he says.
In another video, a masked man claims that the fairies have "a network of people" and have "the tools and the know how to remove every meter".
One of the activists on Facebook
The Dublin South Group claims to be actively involved in Rathfarnham, Ballinteer, Churchtown, Dundrum and Sandyford, where they say they will remove meters on request.
The pages were described as "disgraceful" by Fine Gael councillor Neale Richmond, who reported them to gardai.
"Advertising online, this is clearly a subversive organisation seeking to willingly break the law and destroy public property," Mr Richmond said.
He called the groups "sinister" and claimed that the removal of water meters "is attacking the very fabric of the State".
"I have reported these Facebook pages to the gardai in Dundrum, and I hope that they can intervene before more water meters are destroyed at a cost ultimately to the taxpayer," he said.
Several more Facebook pages claiming to be 'meter fairies' active in Mullingar, Offaly, Carlow and Navan, have popped up in recent months.
A spokesperson for Irish Water stated that a person or persons who engage in removing water meters would be subject to "criminal proceedings".
"Under the Water Services Act 2007 it is a criminal offence for a person to remove, damage or impair the proper working of a meter," the spokesperson said.
"A person who is convicted of such an offence is liable to a fine of up to €5,000, or imprisonment for a term of up to three months, or both."