Revealed: trauma of 131 girls after 'HPV nightmare'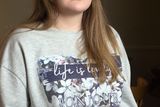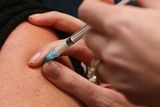 Parents allege that the cervical cancer vaccine is the root cause of sudden ill health.
More than 130 teenage girls are suffering acute physical side effects to a government-approved anti-cervical cancer vaccine being administered in our schools, a parents' support group has claimed.
Members of Reactions and Effects of Gardasil Resulting in Extreme Trauma (Regret), a recently formed group, claim their daughters - mostly aged 11-17 years - became seriously ill after receiving the Gardasil vaccine at schools all over the country.
The vaccine is intended to protect against diseases caused by human papillomavirus (HPV), including: pre-cancerous lesions of the female genitals and anus, genital warts and cervical and anal cancers.
The vaccine is expected to prevent an estimated 60 cases of cervical cancer in Ireland every year.
Although parents say they were aware their girls may endure some mild side effects, they claim the information they received about the vaccine was "limited" and failed to fully inform them of information on any potential "long-term, life-changing health problems".
In hindsight, they say if they knew how their girls would be affected, they would never have signed the consent forms.
Since receiving the HPV vaccine, some claim their daughters have endured a broad range of debilitating ailments, including: seizures, constant pain, chronic fatigue, pancreatitis, lock jaw, menstrual problems and extreme anxiety.
In some cases, parents claim the problems have persisted for up to four years.
They allege the side effects are having a detrimental impact on their daughters' education, social life, family life, motivation and future aspirations.
Regret are calling for the immediate suspension of the Gardasil HPV vaccine programme, an independent investigation into the safety of the vaccine including the long-term side effects, and for immediate medical and financial supports for those claiming to be affected.
However, last month, the European Medicines Agency ruled that the HPV vaccine does not cause abnormal symptoms such as chronic pain and seizures.
The European review looked at two conditions: complex regional pain syndrome (CRPS) and postural orthostatic tachycardia syndrome (POTS) in young women given the HPV vaccines.
Anna Cannon, a spokesperson for Regret, said: "So far, we have 131 girls, but it's growing daily - we've new parents coming into the group every day.
"All the parents have been to a multitude of doctors looking for answers, but we've just been met with complete ignorance and a blank face," said Ms Cannon, who claims her 17-year-old daughter is on medication for headaches and muscle pain and energy as a result of the vaccine.
"They are guinea pigging on a whole generation of females, and parents are being put in the dark," said Ms Cannon, who presented the issue to an Oireachtas Health Committee meeting last week.
She claims that all the girls were "fit, healthy and happy" teenagers before getting the vaccine - distributed to an estimated 170,000 girls nationwide since 2010.
To date, the Health Products Regulatory Authority (HPRA) says it has received 927 reports of suspected harmful reactions to the vaccine.
These include fainting, headaches, muscle pain, dizziness, skin rashes, chronic fatigue, nausea, and menstrual disorders.
The HPRA says most reports are consistent with expected adverse effects, as described in the product information.
The HSE says Gardasil has a good safety record worldwide and that most common side effects are localised.
A HSE spokesman said: "Occasionally, girls faint after the vaccination or complain of headache or nausea. Rarely, a girl may develop a rash, and extremely rarely, a girl may have a severe allergic reaction with difficulty breathing.
"Safety monitoring has identified no other very rare or delayed reactions to the HPV vaccines."