Revealed: Cans of beer to double in price and wine to cost at least €7.50
New minimum pricing regime will mean that drinks cost at least 10c per gramme of alcohol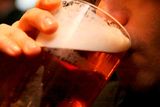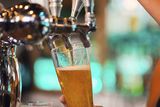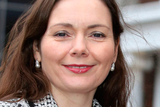 Gareth Morgan and Eilish O'Regan
Bargain beer on sale for well under €1 in leading supermarkets will be banned under a new law outlawing cheap drink.
The price of some cut-price cans of beer and cider will soar, even doubling in some cases, after minimum pricing is introduced.
Cheap wine will also be prohibited, with a standard bottle of 12.5pc wine soon set to cost a minimum of €7.50.
However, naggins of vodka, which are popular among younger drinkers, will not change in price, according to a supermarket survey by the Irish Independent.
Minimum pricing will mean that each drink is measured by the grammes of alcohol it contains. The retailer will have to sell that drink for a minimum of 10c per gramme of alcohol.
The new thresholds will apply after the Public Health (Alcohol) Bill, which returned to intense debate in the Seanad yesterday, is passed.
The survey by the Irish Independent found this measure will mostly hit cheaper brands that can retail as low as 66c per can of beer.
However, it will also affect specially discounted multi-buys, including trays of popular brands such as Guinness, Carlsberg and Budweiser.
The proposed legislation, which aims to curb harmful drinking, has already been partly dismantled to appease the drinks industry and smaller shops.
Following strong lobbying, the Government has dropped plans to impose a booze curtain in smaller outlets and opted instead for limited shelving, which will still allow alcohol to be displayed.
Speaking in the Seanad, Health Minister Simon Harris said: "Price matters. If it goes up, harm goes down."
He added: "We hear that Irish people drink moderately, but the 2017 Healthy Ireland Survey found that nearly four out of 10 of us binge drink regularly. The more we drink, the higher our risk of developing life-changing illnesses such as alcoholic liver diseases or alcohol related cancers. We can no longer ignore the evidence or the risks."
The new regime will not affect the "price of the pint" in pubs, but instead aims to stamp out the selling of cheap alcohol in shops - which is contributing to excessive drinking, he added.
However, some senators claimed it would have a detrimental effect on shops near the Border and lead to an exodus of shoppers.
Several are also warning it will lead to onerous costs of up to €20,000 for many smaller shopkeepers who will have to rearrange outlets to structurally separate alcohol.
Alcohol Action Ireland accused the minister of moving a "considerable distance" from the original proposals in order to "accommodate the private interests of a small group of business owners".
A spokesman deplored this "derogation of responsibility".
But the drinks industry last night stepped up pressure to water down the proposed law and called for more consultation.
Patricia Callan of the Alcohol Beverage Federation of Ireland said: "The drinks industry fully supports measures to target alcohol misuse and underage drinking, but it is critically important that these measures are targeted and based on evidence.
"There is a need for a balanced approach. We are concerned to see the Government trying to push through legislation that contains measures that won't work and will do very real damage to businesses."
She added: "While Minister Harris belatedly said he will engage with small shops on the impact of the Alcohol Bill on their business, he has not said that he will meet with drinks manufacturers, including the small brewers and distillers that will be impacted."