Protests planned as presidential hopeful Peter Casey to visit Traveller homes site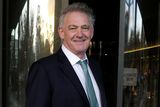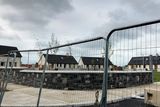 Kevin Doyle and Laura Larkin
Presidential hopeful Peter Casey has been accused of adding "insult to injury" and going further with his criticism of Travellers.
The businessman will face protests when he visits Tipperary today to view six unoccupied houses at the centre of a dispute between the county council and Traveller families.
He faces mounting calls to withdraw from the election race from Government ministers, Traveller groups, his election rivals and even the Irish Human Rights and Equality Commission.
But an unapologetic Mr Casey continues to fuel racism debate by insisting Travellers should not be considered an ethnic minority. Last night, he said they should "think and act as Irish people".
He has also stood over remarks made on Independent.ie's 'Floating Voter' podcast that Travellers are "basically people camping in someone else's land".
Reacting to Mr Casey's latest comments, the co-director of Pavee Point, Martin Collins, said the millionaire's latest contribution has "compounded the situation".
"He has added insult to injury," Mr Collins said.
A number of councillors who helped Mr Casey get on the ballot paper have said they do not regret giving him their vote, although most said they disagree with his comments.
Despite the controversy, Mr Casey plans to travel to Cabra Bridge in Thurles to see a €1.7m development that has been built for Travellers who are currently living on an unauthorised site nearby.
It has been reported the families want access to two stables and at least half an acre of land each for their horses.
Mr Casey has been critical of the role played by Pavee Point in the dispute, saying it should tell the Travellers about people "sleeping on the streets of Dublin".
Speaking on RTÉ's 'Six One News' he defended his position, saying: "There's far too much political correctness in society... I say what I think and I think what I say."
He has received a considerable level of support on social media.
However, Mr Collins told the Irish Independent that Pavee Point has represented the Travelling community well and the candidate's view of the situation in Tipperary is "misinformed".
He said the decision by Mr Casey to arrange a media event at the site was "strange" given the "hurt and pain he has caused".
"I don't know what the purpose of his visit is or what he hopes to achieve and it will be interesting to see how the Traveller families react."
Mr Collins said there should be "protests highlighting their grievances" and then "some sort of dialogue to clarify a number of issues".
Kieran Bourke, a Fianna Fáil councillor on Tipperary County Council who voted to nominate Mr Casey, said his comments about the situation in Thurles were unhelpful to a "very sensitive" issue.
He described Mr Casey's decision to visit the housing at the centre of the dispute as a "political stunt".
"He's an opportunist. That's grasping at straws...It's a pity he's picking on an ethnic minority in this country for political gain," he said.
Mr Casey has claimed Travellers get healthcare, education and housing despite "not paying their fair share of taxes".
The five other candidates in the race have lambasted his comments, with President Michael D Higgins describing them as "appalling" and fellow 'Dragons' Den' entrepreneur Gavin Duffy saying they were "reckless".
Head of the Irish Human Rights and Equality Commission, Emily Logan, said people running for public office have "higher obligation" to show "leadership and respect for the human dignity of everyone".
Writing in today's Irish Independent, Ms Logan notes research showing that Travellers are almost 10 times more likely to deal with instances of discrimination than the general population, and 22 times more likely to face discrimination when availing of some private services.
Director of the Irish Council for Civil Liberties, Liam Herrick, said the recognition of Traveller ethnicity "was a hugely important step this country took towards equality and we cannot allow it to be sabotaged by grossly insulting and deeply irresponsible words such as Peter Casey's".
Social Protection Minister Regina Doherty called on Mr Casey to either "withdraw his remarks or withdraw from the presidential race".
Meanwhile, in last night's televised debate Sinn Féin candidate Liadh Ní Riada refused to call the IRA 'terrorists'.
She was pressed by host Pat Kenny on a 'Hot Press' interview during which she said she was "uncomfortable" with using the word terrorism to describe IRA atrocities.
She went on to say: "I would say that we are now at a new time in our history and we need to be grown up enough to own that and say 'let's cement the peace process'."
It is understood Traveller families living in Thurles have planned a peaceful protest for 4pm today.