Varadkar: We want to secure a seat at the UN Security Council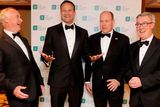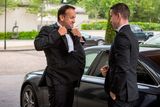 Newly elected Taoiseach Leo Varadkar conveyed his desire for Ireland to secure a seat on the UN Security Council at Ireland's Funds Conference 2017.
Speaking in front of over one hundred philanthropists and honoured guests from all over the world, including  Prince Albert, the Taoiseach made it clear that he wants Ireland to play a greater role in international affairs.
"I would like Ireland to secure a seat on the UN Security Council, so that we can play an even greater role in international affairs and to achieving 'a world of laws'," he said.
"In a time of global uncertainty, rising terrorism, and threats to peace, it is right that we expand our diplomatic footprint overseas.
"It is precisely because our forces threaten no one that, in the words of President Kennedy, we can 'help create a world in which no nation is threatened'.
The Taoiseach added that the world of today faces threats that even President Kennedy, at the height of the cold war, could never have imagined."
He also warned of a growth of populism around the world.
"Where sometimes people are guided by passion rather than moral and intellectual principle, or are fired up by anger instead of idealism, we need to become better at articulating what it is we believe in, and what we think is worth defending.
"The best way of responding to uncritical and seductive populist appeals is not to try and match them, or to ignore them, but to inspire people with something more truthful, more realistic, and more noble," he said.
The Ireland Funds is a global philanthropic network established in 1976 to promote and support peace, culture, education and community development throughout the island of Ireland, and Irish-related causes around the world. With chapters in 12 countries,The Ireland Funds has raised over $550 million for deserving causes in Ireland and beyond, benefiting more than 3,000 different organizations.