Taoiseach Leo Varadkar says next no-confidence vote will be defeated with support from 'sensible, reasonable' Independents
Rebel Green TD Neasa Hourigan suspended by party for 15 months for refusal to back Coalition on motion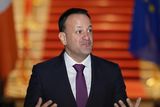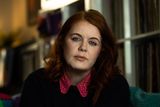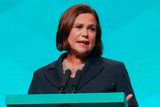 John Downing, Gabija Gataveckaite, Philip Ryan and Niamh McGovern
Taoiseach Leo Varadkar says the Government will defeat next week's no-confidence vote with ongoing support from "sensible, reasonable Independents".
Mr Varadkar said no specific constituency deals have been done to secure ongoing support from several Independent TDs – but he said there is "ongoing engagement" with these deputies about their constituency issues.
The Taoiseach was speaking on his way into an EU leaders' summit in Brussels which has a packed agenda – including an address by UN secretary general, António Guterres, who stressed the need for urgent action on measures to tackle climate change.
Next Wednesday the Labour Party will table a motion of no confidence in the Government as a result of its "refusal" to extend the eviction ban.
Asked about the three-party Coalition's relationship with Independent TDs, and their likely continued support, Mr Varadkar insisted their votes were not tied to specific constituency issues.
"There is an ongoing engagement about constituency issues – but no formal arrangements as such," the Taoiseach said.
Mr Varadkar dismissed next week's Labour Party motion of no-confidence in the three-party Coalition, saying such votes happened "every two or three months." He said no deal had been done as yet with Independents who helped defeat Tuesday's Sinn Fein move over ending the eviction ban.
"But we will talk to like-minded Independents who don't want an election next week or in three week's time.
"They're sensible, reasonable Independents, and we will talk to them about issues of concern that we have about national issues and constituency issues, just as we do with our own backbench TDs," the Taoiseach said.
The Labour motion will also state that Fianna Fáil, Fine Gael and the Green Party made a "conscious decision" to expose "thousands of people to the risk of immediate homelessness".
Green Party minister Pippa Hackett said the decision to suspend Neasea Hourigan was 'not easy or comfortable' but that 'Government TD's are expected to vote in line with Government'.
Ms Hackett, who is Minister of State at the Department of Agriculture, said: "We simply can't have a functioning government without that principle; and we have to vote through the easy votes, and we have to vote through the tough ones."
It comes as the Green coalition partners last night suspended TD Neasa Hourigan for 15 months and took away her roles on all committees, including as chair of the Oireachtas budgetary committee, for not voting with the Government on the eviction motion.
It means the Dublin Central TD will be outside the party until June 2024 and it will cast significant doubt over her long-term future in the party.
Speaking on Morning Ireland on RTÉ Radio today, Ms Hackett defended the Green Party's stance.
She said: "The evictions moratorium was always going to be a very difficult issue and it's hugely challenging, it's emotive, it's very concerning for people out there.
"But the Government did make a decision based one advice and guidance it has got that in the longer term extending the moratorium would have resulted in fewer homes being available
"I think in relation to Neasa, nobody likes making decisions like this, it wasn't easy or a comfortable decision for our PP to make last night. Anyone who knows Neasa Hourigan knows she is very able, very hard-working politician and makes very valuable contributions.
" I've been working with her on a couple of issues myself of late, but Neasa is a Government TD. Government TDs are expected to vote in line with Government. We simply can't have a functioning government without that principle; and we have to vote through the easy votes, and we have to vote through the tough ones."
When it was put to her that the decisions made by the Government might increase homelessness, Ms Hackett said extending the evicitons ban in the long term 'would make things worse'.
She said: "The advice we got, the guidance we got did suggest extending the moratorium in the long term would make things worse.
"Ultimately we have to make decisions based on what we get, decisions are not easy to be made, certainly there are going to be challenges, but I think the greens in the last couple of weeks really did work hard collectively…"
She said that they worked to " ensure that a safety net was put in place for renters so that the eviction moratorium begins to be phased out on April 1 we are going to ensure that local housing bodies or local authorities can buy renters homes and rent them back to them on a cost rental-not for profit basis.
"This will ensure that the most vulnerable people will be protected immediately from April 1."
Separately Labour TD Ged Nash, representing the Louth constituency, intervened in one of the votes yesterday, asking how much it cost the Government to "buy" votes from the Regional Group of Independent TDs.
He was referring to a series of housing policy changes which had been agreed between Housing Minister Darragh O'Brien and the regional TDs over recent days, in order to secure their votes.
"Can I ask the Taoiseach how much it cost the Government to buy the votes of the Regional Group, to enable you to evict thousands of people from their homes?" Mr Nash asked Leo Varadkar.
Ceann Comhairle Seán Ó Fearghaíl said it was "not a point of order" and that Mr Nash should change the rules if he doesn't like them.
"The Dáil is entitled to adhere to the proper procedure. If you don't like the procedure, change it," he said.
A total of 83 TDs voted in favour of the Government's amendment, which had input from some of the Regional Group TDs, to the Sinn Féin motion on extending the eviction ban until January 31.
Five members of the group – Seán Canney, Michael Lowry, Denis Naughten, Cathal Berry, and Matt Shanahan – voted with the Government.
The measures pushed for by the Regional Group included an extension of the rent-a-room scheme to include people on social welfare payments and extend the Croí Cónaithe scheme to include properties built before 2007.
Another member of the Regional Group, Wexford TD Verona Murphy, voted against the Government.
She had requested a reduction in densities to allow for "viable" developments and to activate planning permissions.
Green Party TD Ms Hourigan did not vote with Government TDs four times – twice on the key Government amendment itself, and twice by abstaining on other amendments. She will now face sanction by her own party.
Green TD Patrick Costello, who voted against the Government previously on other matters, did not do so this time.
Earlier in the day, Green TD Ossian Smyth said Ms Hourigan would face sanctions.
"I think it's a very serious matter, it destabilises the Government if party members are voting against the Government," he said. "We have a programme to implement – and if people vote against the Government, everybody knows what the sanction is."
Speaking at the Sinn Féin parliamentary party meeting last night, leader Mary Lou McDonald said the Government may have won the Dáil vote but "lost the argument" on the eviction ban.
"It is a pyrrhic victory. The consequences of their actions for workers and families will be catastrophic. Government and Independent TDs voted to make more people homeless. It is a despicable decision," Ms McDonald said.
The party claimed there was "lots of anger and real concern for renters expressed by Sinn Féin TDs" at the meeting.