Fine Gael TDs 'getting more emails on transgender issues than on the eviction ban' party meeting hears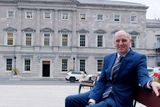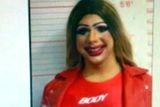 Hugh O'Connell and Gabija Gataveckaite
Fine Gael TDs are getting more emails on transgender issues than on the eviction ban, a private party meeting has been told.
There were calls for a wider debate within the party on the issue during what sources described as a "bizarre" and "weird" discussion at the Fine Gael parliamentary party meeting on Wednesday.
Former defence minister Paul Kehoe was among those who said he received more emails about transgender issues than the eviction ban and called for a wider debate on policies in the area.
Senator Micheál Carrigy concurred with Mr Kehoe.
Senator Seán Kyne noted the "complexity" of the issues being debated and referenced questions to Labour leader Keir Starmer last year where the UK politician had to respond in an interview that the "vast majority" of women "of course don't have a penis".
Others noted that Nicola Sturgeon, the former Scottish first minister, had faced political difficulties over the issue.
Taoiseach Leo Varadkar told colleagues the debate had been polarising in the US and the UK and that any discussion on the matter would have to be respectful and should not descend into "culture wars".
"He said it's better to talk about it than not to talk about it," a source at the meeting said, with another source saying the "general tone was how complex this whole debate is".
Former justice minister Charlie Flanagan said the Government should not rush to legislate on lowering the age of self identification without hearing from professionals on the matter.
Mr Flanagan claimed to colleagues that medical professionals had not been permitted to take part in the conversation in recent years.
He said they were delicate and sensitive issues requiring the most careful attention across health, education and prisons.
It comes in the wake of comments last week by Mr Varadkar who said he believed that violent prisoners, who were born biologically male but identify as female, should not be put into female prisons.
He was giving his views about Barbie Kardashian, who was imprisoned for five and a half years for threatening to torture, rape and murder her mother. Kardashian, who was jailed earlier this month, legally changed her name and was granted a gender recognition certificate in 2020.
When asked last week in the wake of the Barbie Kardashian case if he believes violent biological males should be put into women's prisons, Mr Varadkar said: "No, I don't, quite frankly."
Justice Minister Simon Harris subsequently said the Irish Prison Service will shortly publish a new policy for the management of transgender prisoners, which will be based on best international practice.
Minister Jennifer Carroll MacNeill, TDs Alan Farrell, Michael Creed, and Senator Mary Seery Kearney also spoke on the matter at Wednesday's meeting.
Elsewhere at Wednesday's meeting, Mr Varadkar described the abuse within the Defence Forces highlighted in a damning report from an independent review group as "more widespread than feared" and noted that "attempts made to put it right have failed so far".
He said a full public inquiry would begin as soon as it could be done properly.
Responding to the earlier Government victory in a no confidence motion, Mr Varadkar said the Government was built to last and serve the public for its full term.
He said there needs to be faster progress in housing and repeated his previous contention that there is a shortfall of 250,000 homes in the State.
Several TDs raised delayed school building projects in their constituencies including Mr Flanagan, Mr Phelan, Mr Creed and junior minister Martin Heydon. The meeting heard Minister Paschal Donohoe is working with Education Norma Foley to resolve the issue where projects have stalled due to spiralling costs.
Meanwhile, the Fianna Fáil parliamentary party heard stories from TDs of hotels threatening to pull services as they haven't been paid in months for accommodating Ukrainians.
TDs John McGuinness, Brendan Smith, Robert Troy and Senator Fiona O'Loughlin spoke about hotels in their constituencies who are not being paid on time.
"The whole thing is in meltdown," said one TD.
It is understood Tánaiste Micheál Martin said he would raise the issue at the Cabinet sub-committee on Ukraine on Thursday night.
Some hotels who are providing services are now threatening to pull their services.
Kilkenny TD John McGuinness told the meeting he received an email from a hotelier who said his entire business and reputation is at risk as he had not been paid for months on end.
The private meeting also discussed the damning review into abuse into the Defence Forces and Mr Martin said an external oversight group will oversee the implementation of the changes in the Defence Forces.
Mr Martin is understood to have told the meeting that the recruitment and retainment of new recruits need to be improved and dignity as well as mutual respect are "essential".