Peamount United issues invite to Stephanie Roche 'bog-trotting' comment journalist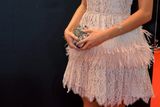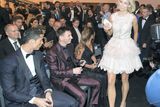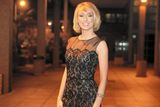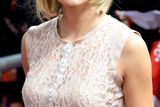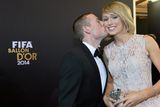 Stephanie Roche's former club, Peamount United, has decided to write to the English journalist who labelled it "some bog-trotting side" and invite him to see the facilities.
The Sun's political editor Tom Newton Dunn made the comment about the club while he was reviewing newspaper front pages on Sky News.
The broadcaster later apologised for any offence caused by the remark and said the journalist was praising the brilliance of a goal scored by someone from a fairly small team. However, Mr Dunn has stayed silent.
During the section, a clip was shown of Stephanie's strike against Wexford Youths, which narrowly missed out on the FIFA Puskas Award, for the best goal of the year.
"Watch what she does here, turn and right in the back of the net, a truly terrific goal from some...um... bog-trotting side in Ireland somewhere," he said.
Read more here:  
Now the Herald can reveal that Peamount's committee has decided to write to the journalist, to ask him if he would like to visit the west Dublin club.
"We'd love to have him over to have a look around our grounds and facilities," Michael Spillane, chairman of Peamount United, said.
He added that the committee believed that Mr Dunn intended to praise Stephanie, but was unfortunate in his use of phrase.
Read more here:  
During the broadcast, Mr Dunn did say that her strike was mthe greatest goal "possibly ever" but the 'bog trotting' remark attracted backlash online.
Meanwhile, Stephanie appeared on last night's Late Late Show where she was asked about the infamous picture showing Christiano Ronaldo and Lionel Messi somewhat distracted as she walked by on awards night..
"There might have been something on the ground maybe they were looking at that caught their eye," she laughed.
Read more here:  
She said her friends texted her saying "don't be too disappointed you had two of the best footballers eyeing you up so I think that's something to take from it", she added. She said that boyfriend Dean Zambra didn't mind, adding: "he's knows I'm not going anywhere".
Meanwhile, a homecoming has been planned for Stephanie tonight in Brady's pub, in Shankill.
lbyrne@herald.ie