Own a piece of political history: James Reilly auctions off vintage car collection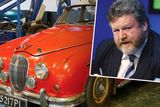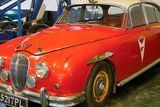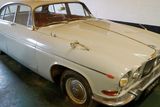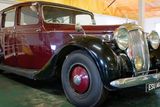 Fancy getting your hands on a piece of political history? Former minister Dr James Reilly is set to auction off a collection of his vintage cars.
Among the vehicles going up for auction are 10 Jaguars, 3 Daimlers and a 1991 Mitsubishi Pajero used during election campaigns.
The Fine Gael deputy leader is to auction off the collection at the end of this month.
The former Minister for Health is also selling the contents of his 13-bed country mansion, Loughton House.
A 1939 Daimler "reputedly used by Winston Churchill" looks set to go under the hammer for a top estimate of €18,000.
The other vehicles up for sale include a 1960's Jaguar Mark 2 model, which according to Sheppard's Auctioneers was adapted for use by the fire service, and two Jaguars described as being in "scrap" condition.
One of the more colourful pieces up for auction is a 1991 Mitsubishi Pajero which was used by Dr Reilly during election campaigns, with the auctioneers expecting it to go for no more than €300.
Dr Reilly purchased Loughton House in 2001 and is now looking to sell the contents, after separately placing the mansion up for sale with an asking price of €2.75 million through estate agents Ganly Walters.
Loughton House is located close to the iconic Barack Obama Plaza on the Dublin-Limerick motorway.
Sheppard's Auctioneers said the items up for auction will be on public view at Loughton House from September 24th, with the auction getting underway on September 27th.