Number of children hospitalised for anxiety soared in the first year of the pandemic
Services in need of a funding increase as hospitals struggle to cope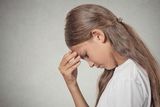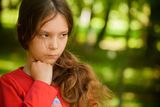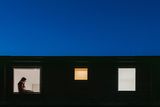 The number of children hospitalised in Ireland for anxiety soared by nearly a third in the first year of the pandemic, according to a new study.
Against a backdrop where general paediatric admissions were dropping across the board in the first year of coronavirus, research carried out in UCD found sharp spikes in the numbers of distressed children being admitted to hospital for eating disorders and anxiety.
Professor Fiona McNicholas, consultant child and adolescent psychiatrist at Crumlin children's hospital, said the increased caseload has placed even more pressure on an overstretched paediatric psychiatric service.
Data was gathered from five hospitals in Ireland: the three Dublin paediatric hospitals, one in Limerick and one in Cork, which together account for nearly half of all paediatric hospital admissions in Ireland.
The researchers found overall paediatric admissions fell by a quarter from March 2020 to February last year, while admissions for adolescents for psychiatric and psychosocial reasons only fell by just over 2pc.
But over the first year of the pandemic, a significant increase of 47pc was recorded in hospital admissions for anorexia, while there was a 42pc rise in children hospitalised with other eating disorders, compared to the previous year.
The UCD study, published in the International Review of Psychiatry, also found the number of children, mainly young teenagers, admitted to hospital with anxiety rose by 29pc in the first 12 months of the pandemic, while admissions for self-harm rose by 3pc.
Economist Dr Therese McDonnell, one of the lead authors, said the decrease in total admissions may have been linked to public health messaging to reduce social contact and avoid unnecessary healthcare use.
In the paper, funded by the Health Research Board, it was found admissions with a psychiatric or psychosocial diagnosis also decreased, but only during the initial first three months of the pandemic.
Co-author Prof McNicholas said positive messages on maintaining a healthy lifestyle and exercising despite restrictions during the lockdown could have been triggering for some young patients.
"In Ireland, we have seen a particular increase in referrals for eating disorders during Covid and this is consistent with findings from other different countries," she said.
Dr McDonnell said research has shown there is rising demand for child mental health services and year-on-year increases in mental health-related presentations to emergency departments across Ireland.
"It is crucial to resource and fund CAMHS [Child and Adolescent Mental Health Service]. As the access to CAMHS can require a long waiting time and out-of-hours emergency services are often not available, families with children suffering mental health episodes are left with little option but to present to acute services, such as emergency departments and inpatient services," she said.
With hospital psychiatrists constantly triaging emergency cases, she said routine psychiatric consultations for medical paediatric cases are suffering.
"Typical liaison referrals, for example, of a youth with diabetes, who is also depressed, or a child with psychosomatic presentations, may not be able to be seen during their admission, due to the need to respond to the urgent emergency department case.
"As you become busier with the emergency work, it seems the work we have to say 'No' to is the diabetic child who is depressed.
"We are increasingly being forced to choose between the patient groups, and having to say more to our paediatric colleagues, 'you have to refer that child to their local community psychiatry team'."
Prof McNicholas added: "In my view, it is one of the most serious crises of my professional career that the ­CAMHS services in Ireland continue to be underfunded.
"It is now going into the second year and CAMHS are still really, really busy with the ongoing increase in referrals and serious problems with staff recruitment, retention and burnout.
"How long can the services continue without targeted additional support?"