New broadcasting licence to target every Irish household – even those without a TV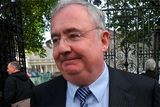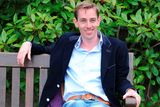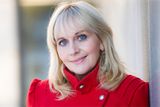 Colm Kelpie and Independent.ie reporters
HOMES and businesses without a television will still be hit with a new broadcasting licence fee under government plans.
The new levy is being considered in a bid to ensure people who view public service broadcasting online will not be able to avoid paying.
Communications Minister Pat Rabbitte, who brought the new proposal before the Dail yesterday, said today that a huge number of people now got their news, not from sitting in front of the 9pm news, but from other services offered by the national broadcaster.
He said that within minutes of speaking in the Dail yesterday he received complaints.
"People were on email in five or ten minutes to tell me what a dreadful idea it was and they had never had a TV in their lives. You can only conclude they are accessing public service content on the RTE website," he said.
The proposed charge will be imposed on properties regardless of whether there is a TV as there is a perception that there are a growing number of people using computers and mobile devices like iPads and iPhones to watch programmes through the internet.
Mr Rabbitte said that those paying the current €160 annual television licence fee would not be affected as the new levy will simply replace it.
However, he conceded that if the new fee managed to address the €25m currently being lost in evasion, there was a chance the new charge could be lower.
He was looking at how this was being managed in four other countries currently, but it was unlikely this new fee would be introduced by next year, he said.
Asked on RTE's Morning Ireland programme about the limits of Ireland's broadband service, Mr Rabbitte said that it was improving al the time and he was devising a road map for the future.
Mr Rabbitte, who first mooted the idea last year, said the Programme for Government committed the Coalition to examining the possible rollout of a broadcasting charge to homes and businesses "regardless of the device used to access content".
A spokesman for the Department of Communications, Energy and Natural Resources said the plans were at an early stage and there were no moves to introduce it "in the immediate future".
He said department officials had been tasked by the minister last year to conduct a review on how it could be implemented, but there was no date as to when they must report back.
The current TV licence covers public service content on television, radio and online, but a household is only required to have it if they have a TV.
"The concept of a TV licence fee is within a few years going to be an outdated concept," the spokesman said.
He said details on exemptions for the charge have not yet been thrashed out, but he stressed it would simply be a replacement for the current licence fee and was not an extra revenue-raising exercise.
Mr Rabbitte said only those trying to dodge the licence fee would be affected. An Post said more than 80 jobs were related to servicing the TV licence contract, across sales, administration and inspection. The contract is worth €12m a year to the semi-state body.
But a spokeswoman said revenue streams were changing and that there "may well be new opportunities within a new arrangement".
However, An Post has not been in touch with the department concerning the plans. An Post said 1,021,443 licences were sold last year.