'Must shower at least once a day… wear deodorant' – The 108 'crazy' rules these tenants are forced to live by
*Tenants given 108 rules to live by *Not allowed turn on heating past 6pm 'in case of carbon monoxide poisoning' *Hospital visits due to living in damp and mouldy conditions *Told not to disclose rules to 'anyone outside house'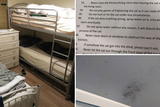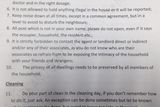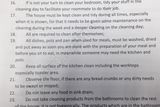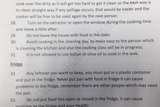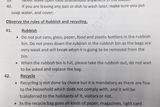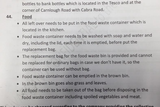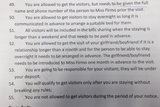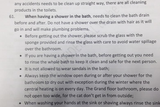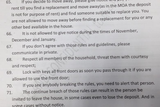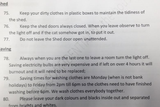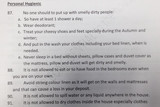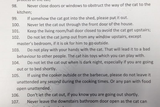 Tenants renting accommodation in Dublin have described their "living hell" due to the strict conditions being forced on them by a woman who is reportedly sub-letting the property while living there.
The property, located in Cabra, is currently being rented to six people for €300 each per month plus €80 in bills – all paid in cash.
A lady, who goes by the name of "Miss Firmo", gave the tenants a list of 108 house rules and guidelines, obtained exclusively by Independent.ie (see full list below), which they have to abide by when they move in.
Some of the rules include:
"Have at least one shower a day; wear deodorant; treat your cheesy shoes and feet especially during the autumn and winter";
"You can only speak English while in the house";
"You are allowed to get the visit of your girlfriend/boyfriend if it is a relationship longer than a month and for the person to be able to stay overnight it needs to be arranged in advance. The girlfriend/boyfriend needs to be introduced to Miss Firmo one month in advance to the visit."
One of the most alarming guidelines advises tenants that there are security cameras in the common areas of the house.
"Smile you are on TV! Be advised there are hiding cameras in the common areas of the house," the rules read.
A spokesperson for the Data Protection Commissioner said for CCTV footage to be installed inside the house, a landlord would need to have consent from the tenants.
The tenants claimed they are not allowed to have the central heating on for more than two hours a day, as the woman sub-letting the property warns them that they may suffer carbon monoxide poisoning if they leave it on for longer.
When they moved in, they were given a copy of a 'Memorandum of Agreement' and the list of rules but the name of the landlord is not included.
Nor is there a signature from the landlord of the property.
Cristina Corbalán Salazar, a Spanish lawyer who had been living in the property up until recently, said she had to go to hospital with a lung infection due to the damp and mouldy conditions she was living in.
"There is mould all over the walls and stairs. We were not allowed to have electrical heaters or put the heating on for more than two hours.
"In the room, there are no wardrobes and we had to live out of suitcases."
Another tenant, who preferred to remain anonymous, said it was like "living with Hitler".
"I was desperate for accommodation.
"It is crazy living there. The front door has three locks and we are only allowed enter at the back of the house. I want to move out of the house and she told me I can't get my deposit back unless I find somebody to take my place.
"My window is like a waterfall with condensation building up on the inside. We have been coughing non-stop for three weeks. One day she got angry at me for washing my clothes in the bathroom and not outside in the cold."
Both tenants highlighted their rental experience at a recent meeting held by the Dublin Tenants Association (DTA).
DTA, a peer-advocacy and tenant support group which formed over a year ago, aims to give tenants a voice.
Member Paddy Bresnihan says tenants in Ireland are treated like "second class citizens".
"It is clear to anybody who wants to pay attention that our renting is becoming unsustainable. We wanted to find out what our rights are and get some platform for people to get support and make tenancies safer."
Mr Bresnihan also confirmed that the woman referred to in this article has been brought to the DTA's attention.
"She rents the place as a tenant and then rents out rooms to younger, foreign people.
"We have quite a lot of cases of people being in that situation where they are being exploited."
There are also a number of rules related to Miss Firmo's cat.
"Do not play games of frightening the cat as it can make the cat sick".
When contacted by Independent.ie about the CCTV cameras in the house, Miss Firmo said: "Everything in the agreement was drafted and approved by the RTB and solicitors.
"I need to have CCTV footage in the house as people have insulted me in the past and these people leave without paying rent.
"I am nothing but nice to these people. I originally rented the property by myself and now rent to other people because there is a housing crisis in Ireland.
"If you print anything that is not true, I will get your ass."
Along with the rules, Miss Firmo also has a number of terms and conditions.
"I hereby authorise Miss Firmo to pack my properties to move them to a hostel of her choice in case of antisocial behaviour or any rules I break."