Mum (31) who campaigned against sunbeds dies after long skin cancer battle
The young mum shared graphic photos as part of her recovery to deter people from using sunbeds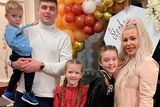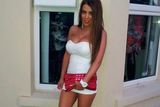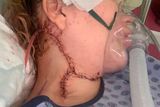 A Belfast mum-of-three who campaigned against sunbeds after being diagnosed with skin cancer has died.
Tazmyn Patterson's family and friends have been paying tributes on social media following her passing today.
"Today our hearts our broken as we say goodbye to a beautiful daughter, sister, mother and wife," her sister Jessica wrote on Facebook.
"What a journey you have been on my sister, you never once complained, never once sat and felt sorry for yourself after all that life through at you.
"You just got stronger and didn't let anything or anyone get you down."
Jessica said funeral arrangements will be confirmed soon as she paid an emotional tribute to her best friend who was aged just 31.
"My life will never be the same or will I," she said.
"You where my best friend, I relied on you for everything but you taught me to be strong .
"There are no goodbyes, wherever you'll be, you'll be in my heart.
"It's not goodbye it's see ya later."
Tazmyn had a mole on her neck examined when she was pregnant with her daughter Saylor in 2014 and was immediately referred to the Royal Victoria Hospital in Belfast where she was told it was malignant melanoma.
The young mum shared graphic photos of subsequent procedures and biopsies as part of her recovery to deter people from using sunbeds.
However in 2019, just after Tazmyn married her husband Jordan, she went back to her doctor complaining about "rock hard, swollen and extremely enlarged" lymph nodes in the same part of her body.
Jordan shared a heart-breaking note his wife left on his phone – it was written a year ago but she only told him about it days before she died.
"I love you so much baby," it read.
"Thanks for everything you've ever done for me.
"You've made my life so much more exciting and I'm lucky to have shared it with you.
"I've loved every single adventure we've been on, the family we've created and how you still give me butterflies.
"Hold me in your heart until you can hold me again in heaven.
"Your queen, Tazmyn Patterson."
Within weeks of the couple tying the knot Tazmyn was told the melanoma had returned resulting in an eight hour surgery while she was 23 weeks pregnant.
She was booked in for more scans seven weeks later, but needed to have a C-section because it was too risky for her third baby Boss.
The scans came back clear.
But then in May 2021 a routine test picked up a tumour in her lung and further scans revealed the melanoma had also spread to her brain, spleen and liver.
Medical experts advised that the stage four cancer was too widespread to cut out again and recommended a new type of immunotherapy drug.
Tazmyn was undergoing the treatment aimed at shrinking the tumours while making the most of family time with her young children including Dillyn.
"These days I'm not bothered about a tan any more, I'm quite happy to get my legs out in a dress — even if they do look a bit pale," she previously told the Belfast Telegraph.
"Regular sunbed use increases your risk of getting melanoma by around 70 per cent. When I look back at photos of myself with a deep brown tan, I know now that it wasn't worth the price I've paid."