Mother of abducted Irish children involved in fatal car accident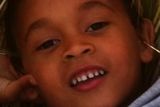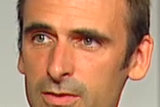 Two Irish fathers who have had their two sons taken to Africa by the boys' mother have now learned that she has been involved in a fatal car accident.
Richard Quarry, father to Ethan (7) from Kinsale, Co Cork, and Patrick Beary, father to Troy (2) from Douglas, Co Cork, have been battling to gain assistance from Irish authorities and media attention of their plight since the boys' mother, Elizabeth Daka, brought their sons to Zambia earlier this year.
They have now received confirmed reports from Zambia that a car in which 30-year-old Elizabeth was driving crashed in the early hours of Friday morning, killing the sole passenger instantly.
"We received notification that Elizabeth had been in a traffic accident and that she had killed the occupant of the car," said 39-year old Richard.
"Thankfully, it was not one of the children, although tragic nonetheless, and it increases our concern as to the risk our children are subject to."
Zambia news media report that Elizabeth escaped with only minor bruises but her companion and employee of ZESCO, the Zambian equivalent of the ESB, died instantly as her skull was impacted by the crash.
The Irish ambassador in Zambia, Finbar O'Brien, told Independent.ie that he visited the police station last night where officers confirmed the tragic accident and that the driver of the vehicle involved had been released on police bond.
Mr O'Brien said that he understood that the driver was Elizabeth Daka and that she was now at home pending further investigation of the incident.
"However, the authorities move rather slow here. I am not expecting further developments on this any time soon," he said.
At the time of Ms Daka's flight to Zambia, Mr Quarry had full custody of his son. Mr Quarry also had a court order to prevent his estranged wife from taking Ethan to Zambia.
Both fathers travelled to Zambia in July in an attempt to bring their sons home from the impoverished township of Lilanda but were unsuccessful.
As Ms Daka is now living in Africa, the DPP is unable to issue an arrest warrant for the abduction of the two youngsters.