Monarchs and prison officers win big on second race day
There were few damp spirits despite the rain on day two of Galway Races, writes Jane O'Faherty in Ballybrit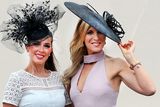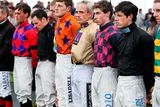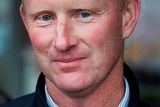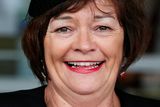 Though Travis's 'Why does it always Rain on Me' boomed around the stands, there were few damp spirits in Galway on day two of the races. And despite the challenges posed by rainy conditions, the fashion didn't disappoint either.
Galway-born fashion blogger Rebecca Casserly came prepared, along with her sister, Stephanie, who models for Catwalk modelling agency.
"Usually I do posts every day," she said. "I feature an outfit each day, and look at the hats people are wearing."
Keeping her eyes peeled for sartorial success stories, Rebecca (28) said she noticed that attendees were taking the rain into account when styling their outfits.
"Yesterday, what stood out was that a lot of people were wearing trouser suits," she said.
"I wouldn't usually see that at the Galway Races, but they still seemed really stylish and different. They were adapting for the weather."
Now living in London, Rebecca always gets back to Galway for the best in racing excitement, style and craic. "I think the atmosphere here is the best," she said.
"I've been to the Newbury Races in the UK, and when I was there last year it was such a contrast to Galway."
With a stunning handbag in one hand and an umbrella in the other, Christine Coffey from Athenry said the festival was a must-see occasion every year.
"I was living down in Dublin for a few years, and I'd always be trying to find a way back to Galway for the races," she told the Irish Independent.
Meanwhile, the high jinks was not limited to the bars as the parade ring became the site of some messing later in the day.
Talk the Lingo, who won Tuesday's second race, clearly wasn't content with his victory celebrations.
The horse, at the end of his tether following the race, knocked over his trainer Joseph Hennessy in a bid to get away.
The misbehaviour provoked the bemusement of some, with Ted Walsh branding the animal a "daft so-and-so" and a "spooky son of a gun".
Yesterday's races began predictably with a win for Ruby Walsh in the first contest.
Later on, the crowned King of Galway Dermot Weld delivered a double victory for His Highness the Aga Khan, in the third and fourth races.
But no team was more delighted than trainer Andrew Slattery and jockey Declan McDonagh, who won with Creggs Pipes in The Galway Mile, worth €120,000.
Surrounded by cheering teammates, Slattery was gushing for his winning horse. "She just keeps improving," he said. "I have it in the back of my head to move her up to a mile and a quarter next season. I think she'll improve for that then.
'She's had two races in the last 15 days but she absolutely loves her racing," he added. "She'd die for it. She just gets out every day and wants to do it."
Later, a syndicate of prison officers had a blockbuster result with Beau Satchel in the Caulfield Industrial Handicap of €15,000.
While bookmakers were optimistic in the early stages yesterday, victories for the people's favourites spelled bad news later in the day.
Féilim Mac An Iomaire of Paddy Power said: "Our long-time foes Ruby Walsh and Willie Mullins got the punters off to a solid start before a quick double from Dermot Weld left us with a mountain to climb.
"We needed a big result in the feature but Greggs Pipes smoked the field to leave our coffers in worse shape than Donald Trump's hair."
The regular: Eithne Doyle
A hat-trick of victories kept Eithne Doyle smiling on her first day at Ballybrit racecourse.
The Mayo lady, who attends the race meetings in Galway every year, said a combination of the craic and chances of winning keep her coming back.
"I've had three in a row, nothing before that," she said. "I'm very happy with that."
"We were here for the first race, and I've been in Galway since about 12.30pm," she said.
Eithne hopes to stay in the city for at least two days, so long as she gets to sample what Galway has to offer after dark.
"I'm a big fan of the Galway nightlife," she said. "We go to the Clayton a good bit because there's always a good variety there. We're all in the one spot."
"Tomorrow night we'll venture into the city."
The mum on a break: Caroline Cahalan
It was beginner's luck for Caroline Cahalan from Ballingarry, Co. Tipperary as she ventured to Galway for her first taste of the festival.
"[My husband and I] had three winners, though you'll have to ask my husband who they are," she joked.
"We just drove up this morning and we're going back down tonight."
The only problem was the windy conditions, which was bad news for Caroline's recent blow-dry.
"I got my hair done today, so it's not great," she said. "It's blowing everywhere, even though I have hairspray in it."
But the winning streak won't last long, as Caroline planned to head back to Tipperary once the races ended.
"We've three small kids at home, so we need to be back for them," she said. "We'll sample the nightlife in our local, maybe."
The punter: Michael London
Michael London from Dingle, Co Kerry, made the journey to the Galway Races to meet his friend, Tuam man Kevin Hynes.
While Michael doesn't get here every year, he was wasting no time in reaping the rewards - despite some inclement weather.
"I've placed a bet in every race, and we're both up," he told the Irish Independent.
"A few winners and the craic always keep me coming back," he added.
On a day where punters smashed the bookies, Michael had no shortage of success stories.
"I had three winners today, with Ruby in the first and Declan in the feature race, and the second race," he said.
"We're here until Friday, so hopefully we'll see the big races," he added. "We might have a big winner during the week, but who knows?"
The dad: Michael Clarke
Galway dad Michael Clarke was passing on the time-honoured tradition of the races to his kids on Tuesday.  "I've been coming to the races in Galway since I could walk," he says
Michael, who lives in Turloughmore, was with his son and daughter for the day. "When I was younger, this was the holiday," he said. After the first five races, Michael said he was "doing ok" with two wins so far. "I haven't gone near Ruby, but I had Dermot Weld in a few," he said.
"I've been into the horses since I was very young," he said. I've been coming to the races in Galway since I could walk."
"Everyone is here together and nobody gets special treatment in Galway. It doesn't matter if you're famous or not."
"In the first year there were seven days, I did the entire week - and a lot of the nights," he said. "I'm not able anymore."
The boutique owner: Geraldine Coleman
Business wasn't just booming for bookies, as one Galway shopowner surveyed the fashion on show at Ballybrit.
Geraldine Coleman from Claregalway opened Blush boutique in May, and says pre-festival demand for dresses has resulted in healthy sales.
"It's been fairly good, and it's all very new for me," she said.
"The races are a tradition more than anything else, and it's a day out," she said. "It's an excuse to wear the gloves as well." "We had a few winnings. My sister [Annette] won, I broke even," she said. "It was better than yesterday - I was backing at home and I lost all around me."
While the style was visible on Tuesday, Geraldine won't be able to make it to the all-important Ladies Day on Thursday.
"I'll be working that day unfortunately," she said. "I'll have the shop open so I can't."
Meanwhile, Geraldine's sister Annette said she'd be missing the best-dressed competition for the first time in years, stating: "There's too many kids in it."