Meet the Louth film-maker hoping to convince audiences of the need for nuclear power
Frankie Fenton spent a decade filming scientists who say atomic power is the best and safest alternative to fossil fuels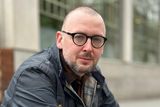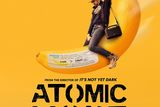 Sellafield is not exactly visible from Ardee, but it was close enough for Frankie Fenton to be aware of it growing up.
As for most Irish people, the power station in far north-west England was a haunted house on a neighbouring shoreline, a place where a meltdown could leave Ireland helpless to do anything but take state-issued iodine tablets and brace for nuclear fallout.
Today the Co Louth filmmaker stresses he was merely a product of the times.
"The way the world was introduced to nuclear power was with the atomic bomb," the 41-year-old says. "I grew up with a sense of foreboding and fear watching films like When the Wind Blows, Dr. Strangelove, and shows like The Simpsons."
It was in 2009, while living in London and working in film and TV, that Fenton came across an article on an element called thorium. Cheaper, more sustainable, and safer than uranium, thorium could revolutionise nuclear power generation by making this low-carbon energy source more accessible by way of molten salt reactors.
Fenton was intrigued by the positive tone around a subject he associated with dread, positioning it as a possible saviour to humanity's most daunting existential dilemma — how to decarbonise our ever-growing energy-consumption needs. The more he looked into the topic, the more baffled he was that the word "nuclear" was being kept out of the climate conversation.
And so to Atomic Hope, Fenton's new documentary film in which he follows members of the pro-nuclear movement, a diminutive but dynamic faction within today's environmental community.
With an emphasis on communication skills and good science, they advocate for nuclear to be recognised as the best means of providing a stable, consistent baseline energy supply for a future where global demand is forecast to double by 2050.
"What's been happening within the environmental movement is this slow realisation that we can't replace fossil fuels with renewables alone," Fenton says. "For the economists and climate scientists looking at the problems we're facing, it's become an uncomfortable truth."
Filmed over a decade, Atomic Hope observes scientists and activists as they try to bridge the communication gap and debunk the ingrained myths associated with nuclear.​
Living next to a nuclear plant, for example, exposes you to as much radiation over a lifetime as a single long-haul flight, it is claimed.
"Disasters" at Fukushima, Three Mile Island, and, most notoriously, Chernobyl were not remotely as deadly as many believe, with Chernobyl the only one to result in deaths (31 officially, a figure that pales in comparison to the several millions that die annually from airborne fossil fuel pollution).
One 2020 study ranked nuclear energy production as second only to solar for safety and cleanliness.
One year on since Russia invaded Ukraine, Fenton agrees that the film is timely given the ongoing energy security conundrum the conflict ushered in.
Germany, which wound down nuclear projects in the aftermath of Fukushima in 2011, now finds itself burning highly polluting brown coal lignite to make energy ends meet. Contrast that with nations such as Canada, Sweden, Finland, Japan and the US, all of whom are increasing investment in nuclear.
In Ireland, our relationship with nuclear is somewhat farcical. Fierce protests in the 1970s halted plans by a Fianna Fáil government to build a nuclear power facility at Carnsore Point, Co Wexford. No subsequent cabinet has touched the idea, with the 1999 Electricity Regulation Act writing into law that not only was nuclear energy banned, but it also couldn't even be broached in feasibility studies.
This, it is felt by Irish pro-nuclear groups such as 18for0, is silencing a much-needed "grown-up" conversation about an essential tool if we are to meet carbon targets.
All the while, Ireland is happy to import energy generated through nuclear via interconnectors with the UK and France — the latter a leading light in nuclear power since the 1970s.
Equally absurd, Fenton points out, is how the Carnsore Point plan was replaced by the coal-fired plant at Moneypoint, which has steadily emitted fly ash — a radioactive substance — into the Irish environment since the mid-1980s.
Fenton has been heartened by encounters with protesters from Carnsore Point who have watched Atomic Hope and found themselves "thawing" in their hard-line stance against nuclear.
"We have a really good history here of being able to change our minds on things once the facts are given to us — gender equality, abortion, these big societal issues. Irish people will find some of the things that are in the film quite shocking, and will wonder if they're true or not," he says.
"Anybody who's involved in this conversation is genuinely coming at this from a place of love, and they really do want to make the world a better place. It's about thrashing out some of those issues, because we're all in it together at the end of the day."​
Atomic Hope: Inside the Pro Nuclear Movement is in selected cinemas now. atomichope.ie