Mauritian police identify new suspect for Michaela murder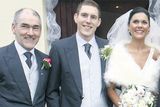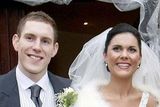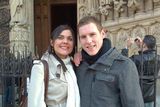 POLICE in Mauritius have identified a new suspect in the Michaela McAreavey murder case, five months after beginning a fresh probe into her death.
The suspect has not yet been named publicly as detectives wait for permission from the State Law Office to make an arrest.
However, a file has been sent to the island's Director of Public Prosecutions.
The new investigation was launched after two hotel workers were cleared of the Irish honeymooner's murder at the former Legends Hotel on the island.
The daughter of Tyrone GAA boss Mickey Harte had been staying in the luxury resort in January 2011 with her husband John. She was brutally strangled to death in their hotel room. The two men accused of her murder, room supervisor Sandip Moneea and cleaner Avinash Treebhoowoon, were unanimously acquitted after a two-month trial last summer.
The Mauritian police force came in for heavy criticism for their bungled investigation amid allegations that one of the accused, Mr Treebhoowoon, was beaten and tortured into making a confession he later retracted.
Meanwhile, the only suspect still facing charges in relation to events surrounding Michaela's death is former hotel security guard Dassen Narayanen.
His lawyer, Poonum Sookun, has said she does not believe her client is the suspect police are seeking permission to arrest.
Mr Narayanen is provisionally charged with conspiracy to commit larceny, which Ms Sookun is seeking to have struck out after the acquittal of his alleged co-conspirator Mr Moneea.
At the beginning of the first police investigation into Ms McAreavey's death, Mr Narayanen faced provisional murder charges along with Mr Moneea and Mr Treebhoowoon. The charges against Mr Narayanen were downgraded to larceny after he implicated Mr Moneea in an alleged attempted theft in the McAreaveys' room.
However, he has since claimed he only told police he gave a "dummy" key card for their suite to Mr Moneea after officers threatened him at gunpoint.
Testified
Prosecutors are opposing Ms Sookun's attempts to have the charges dropped and a senior officer of the island's Central Criminal Investigation Division – which has taken over the case – last week testified during Mr Narayanen's latest court appearance.
According to the local 'Defi' newspaper, the officer outlined how the new investigation has seen 38 people interviewed and a new crime scene reconstruction involving 68 participants.
The court also heard how more than 300 DNA samples have been taken from hotel workers and sent to Bordeaux in France for analysis.
Ms Sookun said: "I believe the suspect referred to is another hotel worker who was employed at Legends at the time. We have always said Dassen is innocent and believe all charges against him should be dropped."
She said she hoped this would happen in the new year.
Ms McAreavey's husband John, along with members of the Harte family, have begun legal proceedings against the owners of the resort, seeking damages of €1.6m.
Mr Moneea and Mr Treebhoowoon are suing the Mauritian state for false arrest and 18 months of imprisonment.