Man who left Ireland to fight with Syrian rebels dies in gunfight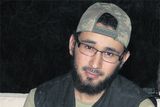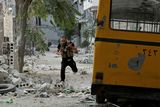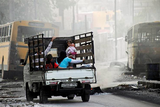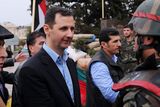 A YOUNG man who left Ireland to fight against the regime in Syria has been shot dead during a skirmish.
Young entrepreneur Hudhaifa El Sayed (23) lived much of his life in Drogheda, having moved to Ireland with his surgeon father.
The family are originally from Egypt but Mr El Sayed was inspired to travel to Syria to try and help oust president Bashar al-Assad.
According to reports he was killed on Tuesday in a gunfight with regime forces in the north-western Idleb province.
There were heavy clashes in the area this week as armed forces pursued rebels, destroying armed vehicles and claiming several lives.
Before joining rebel forces, Mr El Sayed had been like many other Irish youngsters -- attending St Mary's school in Drogheda before holding down several jobs in Dublin. He had recently been involved in setting up his own company.
But he was one of a handful of men from Ireland who have headed to Syria in order to join the uprising.
Speaking to reporters in Syria before his death, he admitted his parents were concerned about his choice.
"They are still worried for my safety out here," he said. But he added that one of his goals in life was "defending the weak against injustice and the oppressors".
He felt strongly that the fight in Syria was justified and would build a better future for the troubled region.
He was well known in the Islamic community in Ireland and friends posted dozens of messages in tribute and sympathy last night.
One said: "This is such a great loss to the community and of course the family, my thoughts and prayers goes out to him and his family and friends."
Tribute
Several friends and relatives changed their profile picture to that of Mr El Sayed in tribute.
Mourners gathered at the Islamic Cultural Centre of Ireland in Clonskeagh last night as news of Mr El Sayed's death filtered through.
It is understood that Mr El Sayed was killed as rebels pushed from the north of the country, aimed at pressurising al-Assad as insurgents closed on the capital from the south.
The United Nations yesterday launched what it said was its "largest short-term humanitarian appeal ever" for $1.5bn to help millions of Syrians suffering a "dramatically deteriorating" humanitarian situation.
Secretary-General Ban Ki-moon said there is no prospect of an end to the 21-month conflict in Syria.
He said that the only way to stop the violence is a political settlement and he again urged the deeply divided UN Security Council to unite and "give a very strong political direction" to the two sides.
"Syria began the year in conflict, and ends the year in war," he said. "Day by day, the death toll has climbed. Month by month, the regional spillover has grown."