Major fire in New Ross at furniture premises as emergency services respond
Traffic delays as emergency services attend scene of blaze near busy road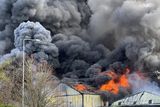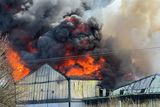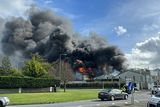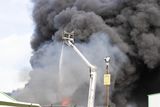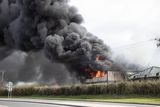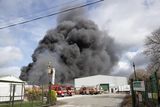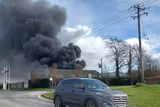 David Looby
New Ross Standard
Emergency services are at the scene of a major fire at a large industrial plant in New Ross.
The fire is at Culcita furniture and garden furniture manufacturing and storage plant just off the R723 (formerly the N25), with flames visible in the roof of the premises.
The fire broke out at around 10.30 a.m., with dark clouds of smoke seen billowing from the premises.
Several fire bridge units from across the region are arriving at the scene with a large garda presence.
It is understood that two buildings are on fire presently.
Major traffic delays are being reported at the Kent's Cross roundabout.
Chief Fire Officer Paul L'Estrange of Wexford's fire service urged anyone in the path of the black smoke to keep their windows and doors closed.
Senior assistant chief fire officer Ray Murphy said high reach units from Enniscorthy and Waterford have been drafted in to battle the blaze, with water tankers also dispatched to the scene due to the huge volume of water required.
"It's a substantial fire but they're starting to get it under control. They have stopped the spread," said Mr Murphy.
He said two units of the building have suffered catastrophic damage.
A garda spokesperson said there are no reports of anybody inside the buildings.
The New Ross based company is renowned for the quality of its furniture and was contracted by TV3 to design and build garden furniture for the morning show's outdoor segments in 2018.
Employing around 80 people, the company has a showroom near the factory in New Ross.