Magdalene laundry victims never forgotten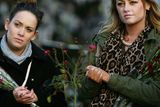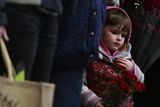 WOMEN and girls who died in Magdalene laundries have been honoured at the Flowers for Magdalenes remembrance event.
Supporters, survivors and family members laid flowers by mass graves in Glasnevin Cemetery in Dublin to remember those who lived and died in the laundries.
Magdalene survivor Martina Keogh spent two years in Gloucester Street Magdalene laundry in Dublin after she was falsely convicted of robbery aged 16 in 1966.
"It was a hard price to pay for something I didn't do," she said. "It was two years of hell. We were degraded, we were battered and we were never acknowledged."