Living in luxury: DFA spent €365K on high-end cars and €45,000 on business class flights last year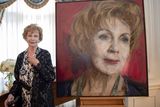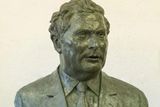 An outlay of €365,000 on luxury cars, €45,000 on business-class flights, removal and storage costs of over half a million euro, and €13,500 for four bronze busts of the late John Hume were among the bills at the Department of Foreign Affairs last year.
The department also forked out well over €1m on a new project to build a new 'Ireland House' in San Francisco, according to a database of costs from last year.
There was also a steep rise in spending on passports with €11.8m paid out, as Covid-19 travel restrictions began to ease and passport applications flooded in.
Spending of €365,000 was recorded on new cars, with €43,500 paid out at a BMW garage in Finland, and another €30,000 splashed out at a Ford dealership in New Jersey. A sum of €57,287 was paid to Moroccan luxury car dealer Smeia, where they specialise in BMW and Jaguar/Land Rover cars.
More than €82,000 was splurged at the embassy in Mexico with the purchase of a replacement car from Autosafe, a dealership which sells all-terrain vehicles and other executive motors.
The department database — which records all expenditure of over €10,000 from last year — also lists €45,762 spent on business-class flights.
A sum of €33,000 was paid to a firm called Travel Designer for flight arrangements, while €12,677 went to Club Travel, another provider.
Over €506,000 was spent on storage and removal costs for furniture, and shipping other items around the globe.
This included more than €42,000 for moving furniture, with bills exceeding €13,000 paid in both Finland and in Ireland.
There were temporary accommodation costs of just under €600,000. Most of that money — around €572,000 — was paid to the Office of Public Works.
There were also two payments of €10,044 and €11,438 to the Hilton Hotel Group.
More than €2.1m was spent on maintenance projects at rented properties, with at least half of that relating to the development of the Ireland House in San Francisco.
The department said the three largest invoices in that category, which ranged from €251,000 to €523,000, all related to the project in California.
The database also detailed a near €70,000 spend on artworks, including €13,500 for the purchase of a bust of John Hume and three replicas.
These were in recognition of Mr Hume's "immense contribution" to peace and reconciliation, and were intended for display in Washington DC, London, the European Parliament, and at the department's headquarters in Dublin. The most expensive artwork bought last year was the near €35,000 paid for a painting of Edna O'Brien by artist Colin Davidson to hang in the Irish Embassy in London.
Other expenditure included €1m on new computer equipment, €1.28m on computer software, and €819,000 for communications kits.
The department paid out €53,000 in consultancy costs with nearly €25,000 going to a firm called Mentoring Connection, who manage "mentoring partnerships".
Another €15,000 was paid to the design agency Zero-G for their work on a project for a "global reputation and communications strategy" for Ireland.
Almost €87,000 was spent on fees for various courses, including €17,487 for language training, €15,325 to UCD, and €17,576 to the Irish Centre for Diversity.
Another €56,000 was paid out for diplomatic mail, while €289,000 was paid out in electronic subscriptions to a variety of publications, including the Irish Times, The Economist, and news service Thomson Reuters.
There was also €628,000 in spending on repairs and minor maintenance, €778,000 in security contracts, and €1.39m for private telecommunications circuits.
A spokesperson for the Department of Foreign Affairs said the new cars were bought to facilitate the efficient functioning and smooth operations of HQ and missions abroad.
"In particular, mission staff are required to undertake a significant volume of travel in the performance of their official duties," said the spokesperson.
Demanding schedules, limited availability of public transport, and security considerations were all factors that were considered when making a purchase.
The spokesperson said the purchase of artworks was an opportunity to provide "a platform to showcase Irish culture, arts and crafts, building on Ireland's reputation for artistic excellence."
They said the San Francisco Ireland House project was part of the commitments made in Global Ireland, to double the country's global footprint over the coming years.