Kerry Babies case: Man (60s) and woman (50s) arrested on suspicion of murder are locals
DNA analysis enabled breakthrough in tragic case as gardaí question man and womanThe remains of Baby John were found on White Strand in Cahersiveen in April 1984Fresh appeal is made for public to give more information to assist in the 'sensitive' investigation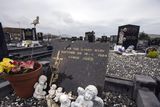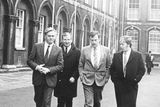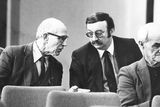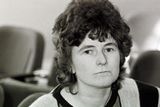 Robin Schiller, Sinead Kelleher and Ralph Riegel
A man in his 60s and a woman in her 50s are still being questioned today after being arrested in connection with the Kerry Babies case after a DNA analysis enabled a breakthrough in the investigation.
The dead child, later named Baby John, was found with multiple injuries at White Strand, Cahersiveen, Co Kerry, almost 40 years ago in April 1984.
Independent.ie understands the man and woman in custody are both from Kerry.
The subsequent bungled investigation eventually led to a state apology and compensation for local woman Joanne Hayes, who had also given birth to a baby who died around the same time.
In a statement, gardaí said the man and woman had been arrested in the Munster region on Thursday "on suspicion of the offence of murder and are currently detained at garda stations in the south of the country under Section 4 of the Criminal Justice Act, 1984".
The tragic newborn's remains were exhumed in 2021 to allow for a new, better-quality DNA profile to be analysed.
This was subsequently tested against samples collected in the south-west of the country in recent years as well as profiles already available on databases.
It is understood the testing of this DNA led to a significant breakthrough resulting in the identification of suspects and the subsequent arrests.
A senior source described it as a "sensitive" investigation. The man and woman who were arrested had not previously come to garda attention prior to their detention.
Investigators are still attempting to establish the events leading to the discovery of Baby John.
"To reach this stage after nearly 40 years required serious and really thorough policing from local, regional and national garda units," a source said. "It also gives hope for other cold cases around the country."
Reacting to the news today, Justice Minister Simon Harris said the news was "extraordinarily traumatic and painful for the people in Kerry, for people across the country.
"We've got to remember here, the most innocent of people, an innocent baby, was found murdered on a beach.
"No matter how long ago it was or how different an Ireland it may have been. Every person in Ireland, young or old, has the right to truth and justice. And I know the Gardaí have been working extraordinarily hard on this, particularly since a renewed effort in 2018.
"And anybody who has any information no matter how small - that could be extremely helpful."
Mr Harris said he did not want to comment on a live investigation, but said the Kerry Babies case "brought a lot of pain in terms of the biases that existed in Ireland", adding that the murder was a "defining moment in social history".
"I very much think of Joanne Hayes today and her own family and all the pain that she went through and the really despicable and unacceptable way she was treated at this time," Mr Harris added.
"And of course, I think of her and couldn't imagine how painful a day like today must be for her."
The development follows an extensive investigation into the incident by the Serious Crime Review Team and gardaí from the Kerry division in which hundreds of people have been interviewed and more than 560 lines of enquiry have been followed.
Superintendent Flor Murphy, who has been leading the investigation, said: "The arrests are a significant development in this investigation in an effort to establish the truth surrounding the death of Baby John in 1984 and to deliver justice.
"I am again appealing to the public for any information in relation to the death of Baby John in 1984. Anyone who comes forward will be treated with sensitivity and compassion."
Anyone with information can contact Killarney Garda Station at 064 667 1160, the Garda Confidential Line at 1800 666 111, or any garda station.
In January 2018, gardaí launched a review into the death of Baby John.
Speaking previously, Supt Murphy said: "On April 14, 1984, on White Strand Beach in Cahersiveen the lifeless body of a newborn baby boy was found in a bag. The baby was called Baby John and he is buried here in Cahersiveen. We have never found out the full circumstances of the death of Baby John. We need the public's help to change that.
"Someone is Baby John's mother. Someone is Baby John's father. Someone knew his mother or father. People have carried a lot of pain and hurt over the last 30 years.
"This is an opportunity for them to help bring closure to this terrible event and ensure that Baby John receives justice.
"Our strong belief at the current time is that the answers to this are in Cahersiveen and the close surrounding areas. We would ask anyone who was living in Cahersiveen and surrounding areas around the time of April 1984 to speak to us.
"Even the smallest piece of information could be vital. After all these years, Baby John deserves the truth."
The man and woman who were arrested had not come to garda attention prior to their detention
Detectives believed the murder case would finally be solved not through a direct identification of the mother or father involved – but rather via a familial "hit" or DNA match with a close relative of the ­parents of Baby John.
A post-mortem examination revealed that the five-day-old infant died following a horrific assault – and had suffered a total of 28 stab wounds and a fractured spine.
The investigation became one of Ireland's major police scandals and resulted in a state apology and the damages for Ms Hayes and her family.
She had repeatedly insisted she had no connection to the child, and DNA tests subsequently proved this to be the case.
Ms Hayes had given birth to a baby boy, named Shane, on April 13, 1984, on the family farm.
That child died of natural causes and was buried on the property.
The controversy was deepened by the mistaken findings of the Kerry Babies Tribunal.
The grave of Baby John was subsequently vandalised a number of times over the years.