Junior Cert Day 1: Teachers and students waited with 'bated breath' for roll-out of new common level papers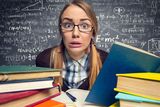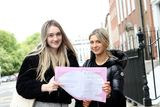 The first Junior Cycle June exams since 2019 are sparking a lot of interest, not only because of the three-year gap but because new-style papers are being rolled out this year across all subjects.
Teachers and students were waiting with "bated breath" for the inaugural common-level Religious Education paper, based on a new syllabus, according to Teachers' Union of Ireland (TUI) subject representative Stephen O'Hara.
Like most other Junior Cycle exams, the previous distinction between higher and ordinary level is gone and students were not sure what to expect.
In the event, there were "plenty of smiles" after the exam, according to Mr O'Hara, of Castlerea Community School, Co Roscommon.
He described it as a "fair paper, with enough in it to challenge the former higher-level students, and I don't think former ordinary-level candidates would have been lost".
Mr O'Hara does not know whether it will be a feature in future, but he noted some repetition in questions. For example, the topic of "morally good life" was approached from two different angles. It came up from a non-religious point of view in one question, and from the point of view of a major world religion in another.
"There was something similar around the theme of reconciliation, which came into three questions," he said.
English is one of the subjects to retain higher and ordinary levels, and yesterday's higher-level exam divided opinion.
Although the higher/ordinary distinction remains, students sit a single paper rather than one for creative writing and language and another for literature. The content and format can vary from year to year.
Jamie Dockery, a teacher at Tyndall College, Co Carlow, and of the Studyclix website, described the higher-level paper as an "enticing mesh of poetry, film and fiction".
But Question D raised particular comments from two teachers. Students were asked to refer to either a novel or a play they had studied to explain how good texts could have long-lasting effects on readers or viewers. It was worth 25 of the 180 marks available.
TUI representative Nessa O'Meara, of Coláiste Eoin, Hacketsown, Co Carlow, said "students study a Shakespearean drama, a modern drama, as well as substantial work and time on novels and therefore some students were disappointed they could not showcase their knowledge".
Association of Secondary Teachers' Ireland representative Kate Barry, of Loreto Secondary School, Fermoy, Co Cork, concurred, and said a lot of knowledge was being "condensed into 25 marks".
She said it was "hard to tell what was being assessed. You could do quite well and not have done a lot of study".
Ms O'Meara described the questions on film as "fair and approachable to the prepared student" and overall thought it a "do-able paper".
Mr Dockery was concerned some students may have struggled to answer such a wide-ranging exam in the two hours.
At ordinary level, Ms Barry, criticised the use of texts and queried why they were giving 15- to16-year-olds texts aimed at a younger audience.