Jobs for the over-65s: should age just be a number in the workplace?
There is a growing clamour for ­mandatory ­retirement ages to be scrapped. In ­America, ­employees can now work well into their ­seventies - and change to the law is seen as inevitable here as the population ages.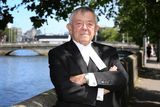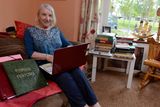 Angela Gallagher enjoyed her work as a civil servant in Limerick. She says she was devastated when she was forced to retire as she reached her 65th birthday.
The widow could not even bring herself to tell her colleagues that she was going, until after she had actually departed. And she has not been back since.
"It was akin to a bereavement," she says. "I was rudderless and didn't know what to do.
"When you have retired, people look at you differently. Suddenly they call you 'dear'. It's as if they feel sorry for you."
The idea that employers can get rid of their staff at the apparently arbitrary age of 65, without any hindrance, is still taken for granted as part of the natural order of things.
But there is now a growing clamour for mandatory retirement age to be abolished, and the radical measure is attracting support across parties.
The Citizen's Assembly this week voted 86pc in favour of doing away with enforced retirement.
Retirement is now a matter of choice for most occupations in the United States, Canada and Australia. Unless they are in workplaces such as the army, police or fire brigade, employees can continue working so long as they can show that they are still competent to do the job.
There are a number of compelling reasons why having a set age when workers have to go is unlikely to survive over the coming years.
Justin Moran, head of advocacy at Age Action, believes it is only a matter of time before it is scrapped.
"The Central Statistics Office predicts that by 2046, there will be 1.4 million people over the age of 65. The idea that everybody will still be forced out of jobs at 65 does not make economic sense."
The latest census figures for 2016 show a dramatic growth in the population of older people. The numbers have surged by 19pc to 637,000 over the last five years.
According to the CSO, there has been a growth in what it calls "age dependency".
This measures the number of children aged up to 14, and older people aged 65 and above as a percentage of those of "working age". This figure rose from 49.3pc in 2011 to 52.7pc last year.
Is it time to stop thinking of older people as frail and passive "dependents"?
Those in favour of making retirement a choice say it will no longer make sense to stop older people working when they could be paying the taxes required to keep the State ticking over.
Older taxpaying workers will be needed to pay for schools, spiralling healthcare costs and their own pensions.
The traditional retirement age, which now almost seems like a random number, was designed in an era of short life expectancy.
In 1950, the average life expectancy in Ireland was just 66. Now it is 81, and once an older person makes it past 65, their life expectancy is actually 84.
Glaring anomaly
Justin Moran of Age Action says the 65 figure does not suit the modern way of life.
In the past, husbands and wives might have married at a young age - and they only had the option of tying the knot once. By the time they reached retirement age, their mortgage was paid off, and their children had left home.
"Often, people in the sixties are still paying off loans and mortgages, and they may still have kids in college," Moran says. "They may need to continue working for slightly longer for added financial security."
There is also the glaring anomaly that workers let go at 65 cannot claim a State pension until they are 66. This means that they have to claim Jobseeker's Benefit.
The effects of enforced retirement are not just financial.
"Often it has a social impact on people," says Moran. "It can have an impact on someone's mental health if they are told they have to retire when they still feel they have a lot to contribute.
"I have been with people who cried when they talked about that experience.
"Their sense of self-worth, how they perceive themselves, and their friendships are wrapped up in their work."
Angela Gallagher says it was gut-wrenching and heartbreaking to leave her job in the civil service. She lived on her own at the time and her social life revolved around her job. "You would meet people for tea breaks at work, go for walks at lunchtime and go out sometimes in the evenings."
Like many who are retiring now, she still faced large debts when she retired, and ultimately had to sell her home in order to pay back loans.
She cannot see the sense in a compulsory retirement age, when politicians who make the rules can work well into their seventies, and we have a President who is 76.
While civil servants in his department had to retire at 65, Michael Noonan stepped down as Finance Minister at a time of his own choosing at the age of 73. And he is still too young to be a Pope.
Contrary to popular belief, there is no actual statutory retirement age in Ireland. But employers can stipulate when staff have to go in a contract of employment.
There are few restrictions on self-employed people.
There are many occupations where older people can more or less choose when they retire, even where they are doing physical work. Many farmers work well into their seventies or eighties.
GPs have to give up working with patients with medical cards at the age of 70, but can continue in private practice if they meet the fitness to practise criteria set by the Medical Council.
Consultants and other health professionals in the HSE have to retire at 65 at a time of critical shortages. Professor John Crown, who will be forced to quit in five years' time, said recently that getting rid of fit, healthy, competent workers, whose skills and experience are in critically short supply, is daft.
Nonsensical campaign
He has signalled his intention to emigrate when he is forced to retire, so that he can continue his work.
Justin Moran says it was nonsensical that the HSE was going to Britain to attract nurses back to Ireland with a high-profile campaign, when skilled, experienced nurses were let go at 65.
Although the average retirement age in America is 63, there has been a strong growth in the number of people who are continuing to work beyond the age of 75. The number has doubled over the past three decades.
A recent report on American elderly workers in The Washington Post said they tended to be in the highest and lowest wage brackets.
The higher earners continue their careers because they love their work, and may enjoy good health, while less well-off workers continue out of sheer financial necessity.
Employment lawyer Catherine O'Flynn, a partner in William Fry solicitors, believes most employers are in favour of keeping a retirement age.
"They are concerned that if they don't have a retirement age, they won't be able to finish up with those employees."
But O'Flynn believes employers can cope in countries where there is no mandatory retirement age by dealing with older staff like any other employee.
"If staff are not fit for the job, employers can deal with it on the grounds of capability, or if they are not performing well, you deal with it on the grounds of competence."
Younger bosses
Peter Cosgrove, director of CPL recruitment and founder of the Future of Work Institute, says there are two sides of the debate on when staff should be forced to go.
"There may be staff on old-school contracts - at a certain age an employer wants them to finish up. It doesn't mean their worth has gone, but they may be quite expensive for the job that they can do."
Another issue with older workers is that younger bosses may not know how to handle them.
"It used to be the case that the older you got, the more senior you were in a company, but that is no longer the case," says Cosgrove.
On the plus side, according to Cosgrove, older workers may not have the commitments or distractions of younger colleagues.
"You could argue that the older worker is the perfect worker.
"You don't have to worry about the revelry when they have been out the night before. And you don't have to worry about their kid's sick day, which means the parent has to take a day off.
"Another positive is that they are actually choosing to work when they may not have to. So they are self-motivated."
One of the most common arguments in favour of compulsory retirement is that it is necessary to give younger jobseekers opportunities.
But Justin Moran of Age Action dispels this repeated claim as a myth. He says research by the OECD shows that encouraging older workers to stay in employment actually increases youth employment. This is because older people with jobs have more disposable income. This boosts the economy and leads to higher employment all round.
Of course there are some areas that are bound to cause controversy. In the United States, there is a lot of debate about when surgeons should have to step down. Peter Cosgrove says this could be covered by tests of motor skills.
Employment lawyer Catherine O'Flynn says: "In some cases, older workers could continue in employment by changing their roles.
"In the United States, where employees can continue into their seventies and eighties, they might be involved in mentorship or training. In some other countries, they are a lot more comfortable that your job can evolve as you get older."
@KimBielenberg
Compulsory retirement at 65 is daft and much too young
Kevin Healy (70), Barrister, Dublin
Seventy-year-old Kevin Healy ­started his career as a copyboy at the Cork Examiner in 1964 just after his Leaving Cert.
He worked as a journalist and presenter in RTÉ before rising to the top as Director of Radio.
After retiring from RTÉ, he switched careers, and now works as a barrister in Dublin. His wife, Deirdre Purcell (72) is just finishing her latest novel, and also presents It Says in the Papers on RTÉ.
"I do not agree with the idea of compulsory retirement at 65. It's unfair and inequitable," he says.
"People will look back on it in 20 years time and think it was daft.
"They will look on it in the same way as we now look at the marriage ban in the civil service, when women had to give up their jobs.
"Compulsory retirement at 65 is much too young. Look at someone like David Davin-Power, the RTÉ political correspondent, who had to retire recently.
"Nobody would suggest that his competence was affected by the fact that he was 65.
"One of the great things about working at the Bar is that you can stay on as long as you like, so long as you feel you are up to it.
"The greatest judges of your ability are the solicitors, who hire barristers. If a solicitor decides you have lost it, you are not going to get any work."
Healy cites the example of Maurice Gaffney, the 'Father of the Bar', who was still practising law until shortly before his death last November at the age of 100.
Healy says he himself first became interested in the law when he was working in RTÉ.
"As a journalist, you would have a close proximity to the law because you can be sued for defamation - and I was heavily involved in contract law, because I was dealing with the broadcasters and staff who were being hired.
"When I was coming up to the age of 55 I had gone as far as I was going to go up the corporate ladder in RTÉ, and I wanted other challenges."
After four years of legal training, Healy was called to the Bar in 2005. He says he found the academic work required to become a barrister extremely tough - "It nearly killed me, and I wouldn't like to do it again."
His first case in 2006 was in the District Court, where he defended a man who had been convicted of urinating in a public place.
"For me, the case seemed as important as the OJ Simpson trial."
Most of his work is now in family law.
Healy says the job of a barrister can be quite stressful.
"I am very conscious that someone is depending on me to make the best case. I feel a heavy sense of responsibility, and it is not an easy job by any means."
- Kim Bielenberg
No longer shy and ­retiring
63%
of employees aged 55 years or over either don't wish or don't expect to be financially able to retire at 66
51
The age employers tend to define an "older worker"
19%
Over the past five years there has been this increase in the population aged 65 and over
61%
of employers believe that older workers are resistant to change
50%
of employers believe that older workers are more loyal than younger workers
60%
of employers believe it can be difficult for younger employees to manager their older counterparts
No limit
Mandatory retirement ages are unlawful in a growing number of countries including the United States, Canada and Australia. There are exceptions for certain occupations.
Sources: William Fry Employment Report
2016: Age in the Workplace; CSO