Irish workers urged to book holidays as one in three may not take full annual leave this year
Fáilte Ireland and Aer Lingus surveys encourage people to book autumn breaks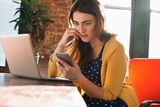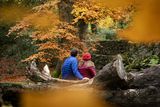 Almost half (46pc) of Irish workers did not take their full entitlement of annual leave last year, according to new research commissioned by Fáilte Ireland.
This year, one third (33pc) of the working population won't take their full holidays, or are unsure whether they will take it, the research also found.
The results are from a survey of 1,512 Irish workers conducted by RED C between August 25 and September 1.
It comes as Fáilte Ireland ramps up its 'Keep Discovering' marketing campaign, encouraging people to take their remaining leave and book Irish breaks in the coming months.
"As we move into autumn, we are urging people to ensure they take a break, go somewhere new and make the most of their annual leave," says its Director of Marketing, Niall Tracey.
"Ireland has so many great places to visit and amazing experiences to enjoy, so why not use one day of your annual leave and turn a weekend into a long weekend? Or take three or four days and head away for a midweek break?"
Some lost leave was not carried forward last year or paid in lieu, the survey found, with an average of 1,660,837 lost annual leave days across the population.
Meanwhile, an Aer Lingus survey, carried out on 1,000 adults by 3Gem, found that 66pc of respondents hadn't taken a foreign holiday in over 18 months.
44pc said stress relief was one of the main reasons for booking a flight, along with sunshine and warm weather.
The results were released to promote an autumn and winter sale, with reductions on one million seats to Europe and one-way fares from €29.99.
"Taking time for holidays is important," said Dr David Coleman, Clinical Psychologist, in comments provided with Fáilte Ireland's press release.
"Research shows that holidays can improve mood and reduce stress, combating things like depression and anxiety. Even short breaks have been shown to reduce perceived stress and reduce the stress hormone cortisol. Additionally, being able to look back on good times can contribute to your current levels of happiness."
While staycation bookings were strong this summer, September traditionally sees a drop-off  as schools reopen. Usually, 75pc of Ireland's tourism revenue comes from international visitors, according to the Irish Tourist Industry Confederation (ITIC) - and although non-essential travel has resumed, figures are nowhere near those levels.
A full tourism recovery could take years – from 2024 to 2029 – according to scenarios presented in ITIC's latest report and pre-budget submission.
Meanwhile, Aer Lingus's research found that almost two thirds of Irish adults (65pc) intend to take a flight abroad in the next six months.
Of those, 31pc plan on taking a city break, 17pc hope to visit a Christmas market and 47pc will be reuniting with family and friends, it said.