Irish will be fattest Europeans by 2030, says study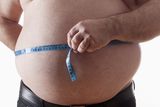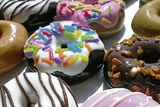 IT'S official – Irish men and women will be the fattest in Europe in 15 years.
In all, about 90 per cent of Irish men and 84 per cent of Irish women are predicted to fall within a category that ranges from 'overweight' to 'obese' by 2030.
British researchers used a computer model to predict the percentage of men and women who will carry an unhealthy tub of excess weight across Europe in 2020 and 2030. Health experts said the 'shocking' figures showed the huge challenge that health and social care services are facing and warned of the obesity epidemic coming down the tracks.
"Our study presents a worrying picture of rising obesity across Europe. Policies to reverse this trend are urgently needed," said Dr Laura Webber, who headed up the report.
Webber is calling for a tax on sugary drinks and subsidies for fruit and vegetables.
She said that although there was no quick fix for tackling the epidemic, the Government must do more to restrict unhealthy food marketing and make healthy food more affordable.
"The UK and Ireland, where obesity prevalence is among the highest, possess unregulated liberal market economies similar to the US, where the collective actions of big multinational food companies to maximise profit encourages over-consumption," she said.
The predictions were based on a statistical modelling study which incorporated all available data on body mass index (BMI) and obesity/overweight trends in all 53 of the Word Health Organisation's Euro-region countries.
The study, which included the WHO Regional Office for Europe, was presented at the EuroPRevent congress in Amsterdam.