Irish data watchdog to probe Facebook for listening to Messenger audio conversations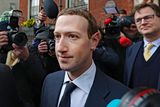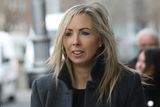 The Irish Data Protection Commission says it is seeking answers from Facebook for having provided audio from private conversations on the Messenger app to outside contractors for analysis.
The news may resurrect suspicions that the social media giant sometimes listens in to things it does not have express permission to do.
However, Facebook says that it only did this to US users and that it has now stopped workers from manually listening to the audio clips.
"Further to our ongoing engagement with Google, Apple and Microsoft in relation to the processing of personal data in the context of the manual transcription of audio recordings, we are now seeking detailed information from Facebook on the processing in question and how Facebook believes that such processing of data is compliant with their GDPR obligations," a spokeswoman for the Irish DPC told Independent.ie.
When asked whether the Irish DPC would still pursue the matter if it turned out only to be a US-focused activity, the spokeswoman said that it was awaiting further clarification from Facebook on this point.
Facebook's response is that the listening activity was only applied to conversations through Messenger that were specifically tagged to use the service's transcription feature. This is a feature that typically turns a voice message into a text message. The company said that the transcription feature is an opt-in activity that users had to manually choose. The contractors were checking whether Facebook's artificial intelligence correctly interpreted the messages, which were anonymised.
However, the tech giant did not seek specific consent from users for human oversight of the conversations.
"Much like Apple and Google, we paused human review of audio more than a week ago," a Facebook Ireland spokeswoman said.
Earlier this year, Amazon and Apple came under scrutiny for collecting audio snippets from consumer computing devices and subjecting those clips to human review, a practice that critics say invades privacy.
Executives in each company say that manual analysis of voice-recognition software, such as that used through Amazon Alexa and Google Voice technology, is crucial for determining whether the software is delivering accurate results.
But the tech giants have been plagued by persistent conspiracy theories claiming that some companies secretly listen into user conversations to glean valuable information for advertising and marketing purposes.
Facebook founder and chief executive Mark Zuckerberg was quizzed about this when he appeared before the Houses of the US Congress two years ago.
And the Irish Independent put this question to Facebook founder and chief executive Mark Zuckerberg on a visit to the firm's Dublin office earlier this year. He replied: "absolutely not".
At present, the Irish DPC has 11 statutory enquiries into Facebook or one of its constituent companies, Instagram and Whatsapp.
Under GDPR privacy law, the Irish watchdog can apply fines of up to €20m or 4pc of annual turnover where it determines that there has been a failure to protect citizens' privacy rights.
The current probe comes just weeks after Facebook agreed to pay a $5bn fine to American regulators over privacy breaches in the US.
It is currently facing further legal action in the US over its use of facial recognition, a controversial topic for civil right snad privacy advocates. This week, Amazon announced that its 'Rekognition' facial recognition technology can now recognise fear in people's faces.