'I would walk home from Timbuktu to vote' - meet the young people who are travelling #HomeToVote
Referendum Insight: Meet those who are travelling home to Ireland to vote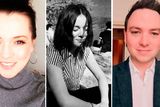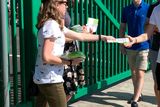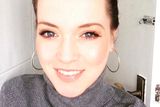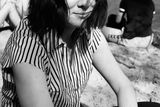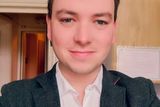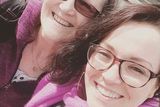 Thousands of eligible voters will take to polling booths across the country next Friday as Ireland prepares to vote on the Eighth Amendment.
And both sides of the debate have encouraged Irish people living abroad to come home to vote.
One group on Facebook, 'Abroad for Yes', continues to link Irish people with sponsors to fund their trip home to vote 'Yes'.
Many of the members are students, interning abroad or living on a tight budget. But people are keen to help, and most people have their flight paid for by the kindness of strangers in a mere few hours.
The London-Irish United for Life group have also advised students to check with their student unions about bursaries to fund their trip home to vote 'No'.
The British-based group has members from all over Ireland and has encouraged students to check their eligibility to fly home if possible.
We spoke to Irish people from all over the country about why they think it's important to come home to vote, and what the referendum means to them.
Seáinín Mac Brádaigh (27) flying from South England to Monaghan: 'I would walk home from Timbuktu to vote'
"I'm voting No for one main reason; the unborn deserve some rights and protection. I think that is undoubtable and I frankly couldn't in good conscience leave the rights of any set of people dependent of the shifting whims of day to day politics.
"Abortion is never an easy choice and nobody seeks one on a whim. But there is a profound cultural difference between Ireland and Britain, and I think that it's because of our laws; In Britain, the first response to a crisis pregnancy is an abortion. In many ways, it's the expected outcome.
"In Ireland, it really is the last choice a person makes. If we remove all constitutional protection for the unborn, I can easily envisage that gradually Ireland would become just like the rest of Europe where the hardest choice a woman ever has to make becomes the one society expects her to make.
"I have seen what an abortion has done to someone. To sit on a bathroom floor while someone screams and cries in the weeks and months afterwards is something that will haunt me to the day I die. I really think that as a society, we can do better. I've said it before, I would walk home from Timbuktu to vote No in this referendum.
"As soon as the date for the referendum was set, I booked my ferry home. I got a sail and rail ticket as the flights were prohibitive. All in all, from my door to the polling booth I'll be travelling 14 hours. I will only be at home for about 4 hours as I have to get back for work on Sunday, but I wouldn't miss it. I will have no regrets about doing this, whatever way the vote turns out on the day. My voice will have been heard.
"You have a voice, whatever way you intend on voting use it. All over the world, democracy seems to be under threat. I think that Irish people coming from every corner of the globe to cast their ballot is a powerful statement on how healthy the democratic process is amongst Irish people."
Lára Philips (24) is flying from Berlin to Meath: 'I feel deeply upset at the lack of compassion our country shows towards women in a time of crisis'
"For me, a Yes vote means choice, because in this case, it's pro-choice or no choice. If you vote no, abortions will still happen many times in unsafe, unregulated conditions. On top of that, you are imposing your personal beliefs on women in crisis. These women should be able to make their own choices.
"Since moving to Germany and in particular, working in a start-up here in Berlin with an international team from 22 countries, speaking to them about the Eighth Amendment has only further highlighted to me how utterly restrictive this ban is. On top of that learning about the German laws for abortion as a comparison point and the general attitude of Freikörperkultur (FKK), 'Free Body Culture'.
"I think the referendum also reflects the grander narrative of how the women of Ireland have been suppressed by the traditional religious values of the Catholic church for many years. These values have evoked a sense of shame and stigma around really important issues, which has led many of us to internalising shame and not being able to speak up about our own bodies.
"But I will say what fills me with hope right now is seeing that women are no longer willing to stay silent.
"It's important to me that this archaic ban is overturned and that's why I am returning home to vote. Last year attending the strikes, being physically present and hearing first-hand stories from women who have suffered as a result of this ban left an impact. I felt deeply upset at the lack of compassion our country shows towards these women in a time of crisis.
"I will fly home from Berlin on Wednesday 23rd to hopefully get in some last-minute canvassing. I booked my flights on the 13th of April- I held off for a while as was waiting for the date to be announced and to see if I could get the time off work approved. It was a small cost to me this month, but ultimately that's not what is important. I'm very lucky that I'm in the position distance and work wise to be able to return easily.
"I can't stress the importance of coming home to vote enough. This is a historic referendum and a huge moment in time for our country to be able to stand up for women. I know for some people it isn't feasible but if it is for you, it's 100pc worth your time to come back to vote. Being physically present also means being able to canvas which we haven't been able to do thus far. Your voice and vote is valuable and will make a difference."
Suzanne Conway (32) is flying from London to Ireland: 'It is a human rights issue and should be something that concerns us all'
"I will be voting No because I believe that there is an obvious right to life before birth and the Eighth Amendment is simply the only protection that is safeguarding this right. If the Eighth Amendment were to be repealed, the protection for babies in the womb would then be removed.
"We know that the unborn person is a human being and yet this fact is often dismissed for short sound-bite reasons such as personal choice or a human right. There is no such right and we need to be reminded of the reality of what happens with an abortion: a human life is ended.
"A No vote for me would mean that the Irish people have spoken out in defense of the most defenseless in society. Irish people's true compassion for the most vulnerable, which we often see in many other ways, will be expressed in upholding the most fundamental right that there is – the right to life. A No vote may also mean an opportunity to discuss how we can implement better support systems for pregnant women and those facing crisis pregnancies and for babies with life-limiting conditions.
"Leaving abortion aside as a 'solution' to these situations will place Ireland in a unique position, in which we can demonstrate authentic compassion, solidarity and proper social progress.
"I want to come home to vote No because it's one of the most important referenda that our country will have and is a chance for me to have a say in an issue that is massively influential on society. Although many of us intend on moving back home in the future, even if we are not living in Ireland now, we have an obligation and a duty to defend human life – especially at its most vulnerable stage – no matter where we are.
"It is a human rights issue and should be something that concerns us all.
"I will be travelling home from London, where I am based for work. I looked at flights once the date for the referendum was officially announced, but I had kept the end of May in mind as a possibility for a while before that. I will be taking off the day of the referendum as annual leave from work and will be travelling home the day before.
"To those who are abroad and might be considering coming home to vote – I would say it is hugely important. The Eighth Amendment of our Constitution is something that we should be proud of.
"We should also be proud to be a voice for those who are unable to vote, for Irish citizens in the north who cannot vote and for those historic figures who fought in order that we would have a vote today."
Amy Walsh (26) is flying from Essex to Dublin: 'I am flying home for my friends, my sisters, my nieces and every woman that calls Ireland home'
"I am flying home to vote Yes because I think every woman in Ireland deserves to have total body autonomy. Secondly, I am flying home to try ensure no women has to travel from Ireland again for healthcare Ireland is so well equipped to provide. I moved to Colchester, Essex, in September to undertake a master's in nursing.
"I cannot count the number of people I have spoken to in the UK that cannot believe the Eighth amendment still exists, many cannot believe it ever has.
"I recently worked on a gynecology ward and I found the staff there found it most difficult to understand.
"Speaking with the nurses about the Eighth amendment and the limitations it places on women, many stated how they would find it difficult to work in an environment that stopped doctors providing terminations in cases of FFA, rape and several other individual reasons. Others said that gynecology and female health would not be their chosen field of nursing if a law like the 8th existed in the NHS as it goes against almost all we learn in nursing school.
"I am flying home because on my first day in nursing school in the UK, I was given a code of conduct which basically outlines how to be a good nurse.
"The area of the code we are directed to on day one is the six Cs; compassion, care, courage, communication, competence and commitment. The Eighth amendment stops doctors providing optimum healthcare to women in need which in turn blocks a nurse's ability to provide the six Cs. The Eighth amendment stops our ability to be compassionate when a woman needs us most and drastically impacts our ability to care.
"I am flying home because my vote matters. I am flying home to make sure I can return one day to work in a health system that does everything it can to help women and support them with any choice they make. I am flying home to ensure I no longer share a flight with women forced to travel. I am flying home for my friends, my sisters, my nieces and every woman that calls Ireland home.
"The next time I fly back to Essex I want nothing more than to be content in the fact that no women on that flight is making a lonely journey for healthcare. The Eighth is unjust and I feel that with the high level of healthcare available in Ireland, it's inexcusable."