'I was so relieved to finally have a diagnosis' – grandmother (71) diagnosed with motor neurone disease after suffering symptoms for three years
Grandmother (71) diagnosed with motor neurone disease after suffering symptoms for three years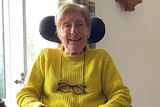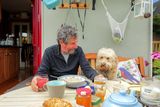 A grandmother who tragically lost her daughter to cancer and her mother to Covid said she remains upbeat and positive despite her own diagnosis of motor neurone disease.
Margaret Mulvany (71), from Loughrea, Co Galway, credits former RTÉ reporter Charlie Bird as an inspiration in fighting the disease.
Ms Mulvany said she knew something was seriously wrong when she kept dragging and then tripping over her foot.
"All my life I walked everywhere," she said.
"I loved to walk and walked in excess of five miles a day. I have always kept fit, with a healthy diet.
"In November 2019, I tripped while out walking and scraped my hands and my knees. I thought I had tripped over something but didn't see anything.
"There was nothing obvious to concern me."
After getting a back scan from her GP which showed nothing abnormal, she was referred on to various specialists, including a podiatrist, a spinal surgeon, a neurologist and a physiotherapist who were all baffled by her symptoms.
She went back to see a neurologist when her condition deteriorated and she started to have trouble with fine motor skills to the point where "closing a button or earrings became impossible".
She was diagnosed with motor neurone disease in January. "All told, it took three years to reach my diagnosis," Ms Mulvany said.
"I was so relieved to finally have a diagnosis as I had been pushing myself so hard, thinking if I could keep walking that my ability to walk would somehow return. I felt I was losing my mind and my faith was the only thing that kept me going.
"The relief to know what was actually going on was profound and I was able to accept my diagnosis and, in the acceptance, found some peace."
But the diagnosis could not have come at a worse time.
Her daughter Elizabeth (41) was diagnosed with terminal cancer at the start of the Covid-19 pandemic and died a few months later, leaving four young children. Around the same time Ms Mulvany's 89-year-old mother died of Covid-19 during lockdown.
Ms Mulvany said she remained upbeat and was inspired by former RTÉ journalist Charlie Bird (72) who disclosed last year that he is also battling the disease.
And like Charlie, she is a strong supporter of the Irish Motor Neurone Disease Association which is hosting National Awareness Month for Motor Neurone Disease this month.