'I want to be able to look my friends and family in the eye' – several Fianna Fáil councillors vote against party on eviction ban
Daithí de Róiste was among seven FF councillors to vote to extend the eviction ban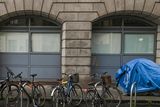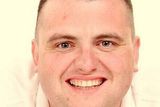 Dublin City Councillors have voted in favour of extending the eviction ban in a special council meeting held on Wednesday evening.
The motion was put forward by Sinn Féin councillors and supported by the Labour Party with an amendment that was widely supported, with a split between Fianna Fail and green party members who voted against their parties.
The motion called on the government to extend the ban on evictions until the end of the year and expand the tenant in situ scheme for social and affordable housing.
It also requested the use of emergency planning and procurement powers to target vacant and affordable homes.
Labour Party councillor Dermot Lacey proposed five additions, including plans to increase and recruit apprentices and for the government to engage with the EU commission to unblock rules for short term holiday lets.
He also proposed for councillors to identify publicly owned sites in their areas in which a minimum eight social or affordable homes could be build.
Several Fianna Fail and Green Party councillors broke ranks with their party and voted in favour of extending the ban.
The motion was passed with 37 votes to eight, with four abstentions.
Of the nine Fianna Fail councillors present, seven voted in favour of extending the eviction ban and two voted against.
While of the nine Green Party councillors, three voted in favour, four voted against and two abstained.
The Green Party's Lord Mayor Caroline Conroy abstained from the vote, as well as her party colleague Carolyn Moore.
The Green Party councillors who voted against their party in favour of extending the eviction ban included former Lord Mayor Hazel Chu, Donna Cooney and Janet Horner.
Sinn Féin councillor Daithí Doolan said "tonight's vote sends a very loud, clear message to the Government. Ireland's largest local authority demands Minister for Housing Darragh O'Brien to do the right thing and immediately reinstate the eviction ban."
Fine Gael councillors James Geoghegan and Paddy McCartan voted against the motion, while fellow party members abstained.
Fianna Fáil councillor Daithí De Roiste, who broke with his party and voted in favour of extending the ban, said "I want to be able to look my friends and family in the eye".
Social Democrat Councillor Deirdre Cronin said the case of tenants being evicted from Tathony House in Dublin 8, who were present in the chamber, is a "test case" for the council and government.
"This is exactly the type of scenario that should end in a successful purchase of the building by DCC via an housing body," she said.
Cllr Cronin also noted the lack of emergency accommodation, "We don't even know if there will be emergency accommodation for all those people, you've hit the jackpot these days if you get emergency accommodation".
Sinn Fein councillor Larry O Toole said one of his constituents is seventy years of age and facing eviction.
"Someone that age facing eviction is a disgrace," he said.
While Labour councillor Alison Gilliland said "low hanging homeless prevention measures could have been put in place years ago", calling for extra resources to be made available.
Fine Gael councillor Paddy McCartan, who voted against extending the ban said the "moratorium didn't work, regrettably homelessness has increased every month".
"Leaving the moratorium in place wouldn't help the current situation and would likely drive more property owners from the market," he said.
Sinn Féin Councillor Janice Boylan said the housing situation across Dublin is an "absolute disgrace", while Independent councillor Pat Dunne said there is a "tsunami" of people seeking emergency accommodation in the city.