'I struggled a bit at first with not getting to retire on my own terms' – Paul O'Connell on life after playing rugby for Ireland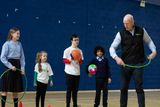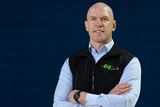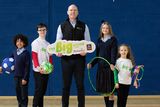 On February 9, 2016, Ireland rugby great Paul O'Connell was forced to retire from the game, aged 36.
After years with Munster, and in what was seen by many as a planned swansong finish to his career, the Limerick man signed with French side Toulon the previous summer.
However, he suffered what turned out to be a career-ending hamstring injury in Ireland's World Cup victory over France in October 2015.
O'Connell enjoyed huge success with Munster and Ireland – earning more than 100 international caps and winning the European Cup and Grand Slam – but he admitted not getting to retire on his terms was difficult to deal with at the time.
"I probably struggled a little bit at the start," he told the Irish Independent.
"We were supposed to go and finish my career in France. Myself and my wife, the kids were going to move abroad and have a really nice experience. We didn't get to have that unfortunately."
O'Connell said psychology is seen as a "little bit taboo" in some walks of life but not in rugby, and the tools he gained from working with sports psychologists over his career helped him to manage the disappointment.
He was able to recognise that he enjoyed a "great career" and the "silver lining" was that by retiring earlier than planned, he is in a "better place" physically now, he said.
"I think if I'd gone to France and played for a few years, I wouldn't be in as a good a physical shape as I am now. So, everything has a silver lining, and I would have had a good attitude about being able to move on," he said.
In his early days, O'Connell "wasn't a big believer" in sports psychology and he said early on in his career the emphasis was on using sports psychology to make "every game important".
The former second row is now the international team's forwards coach. The focus for players nowadays is on "staying in the moment", he said. "The ability to stay in the moment, even though it's a big cliché, is a very important part of high performance," he said. "There's a real skill in trying to stay present. That's something that was coming in towards the end of my days as a player and it's very much current now."
Ireland achieved a fourth Grand Slam this month and made history by completing the clean sweep in the Aviva by beating England.
The players and backroom team were "thrilled" with the win, O'Connell said, and it was "nice to be able to go into a competition with the favourites tag and be able to deliver and deliver week on week".
Andy Farrell's side will go into the World Cup as one of the tournament's favourites, but O'Connell said the "favourites" tag only becomes a "burden if remaining the favourite is your goal".
"If your goal or your target is just about getting better, it takes away some of those distractions, and that's the way we look at it," he said.
"We win a game, we see so many things we need to do better, you have to do better, you can do better and that becomes the journey really, rather than the numbers on the board at the end of the game."
O'Connell went from playing into coaching but he insists becoming Ireland manager one day is not on his radar as things stand.
He said he a "lot to learn" to reach the type of "wisdom and experience" that he sees in coaches like Andy Farrell, Declan Kidney and Joe Schmidt.
"I've got a bit of a way to go to get there yet. I enjoy what I do at the moment. The fact that I enjoy it and I'm not looking for the next thing allows me to enjoy it."
O'Connell is an ambassador for children's charity Barnardos' Big Active initiative which is supported by Aldi.
Big Active calls for schools to "get moving" and encourages children of all ages and abilities to focus on their own health and wellbeing, all while helping others.
Barnardos is inviting primary and secondary schools from across the country to register at www.barnardos.ie/bigactive and get active to raise funds for vulnerable children and families across Ireland.
O'Connell was introduced to Barnardos 15 years ago and said he is always "blown away" by the work that the charity does.