'I needed a naggin of vodka in the morning before I could get the heroin into me': mother tells how Coolmine charity helped turn her life around
Bronagh and Paul share their stories of recovering from addiction as Coolmine marks 50 years in operation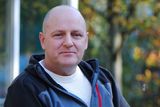 Waking up in agony on a toilet floor after a crack cocaine and heroin-induced seizure was the lowest point for Paul Waters. For Bronagh McBrien, it was the realisation that her future was either death or prison.
But Paul and Bronagh are different people now thanks to the help of the Coolmine addiction and recovery treatment charity, which has just marked its 50th year supporting individuals and communities affected by drug addiction.
The charity has gone from supporting a handful of clients when it was founded in 1973 to over 2,200 last year alone.
"I had been using drugs since I was about eight or nine. I started with gas canisters then progressed from one drug to another," said Paul. "I was fostered as a child. I always kind of knew I was the black sheep of the family. I was brought up in St Teresa's Gardens in the heroin epidemic.
"I was involved in gangs from an early age. My life was drugs and crime. When I was 13 I got six weeks in St Michael's detention centre in Finglas. Then at 14 I got two years in Trinity House for breaking into houses and robbing people and all that kind of madness. Then I was doing seven years in Limerick prison for armed robbery, and I was only out six months and I got another six years for an armed robbery.
"In 1998 I was in Mountjoy and the prison governor there helped me. The judge had recommended that after three and a half years I'd get treatment and I went to thedetox unit in Mountjoy.
"A staff member from Coolmine used to come in and visit, and I just latched on to that. I was using drugs in prison. I was destroyed from heroin, and then I got the opportunity to go the Coolmine Lodge in 1998, and that's where it all started for me," he added.
And while Paul spent three years in Coolmine between 1998 and 2000, and recovered well in that time, he was to relapse at the age of 26 after he started hanging around in his old social circle. For eight years he battled addiction again.
"I went back to crack cocaine and heroin and crime and all that madness for eight years. And then in 2008 I nearly died. I took a seizure from the crack in my auntie's house. I was after being up all night smoking crack and I went to the toilet to smoke heroin and I collapsed.
"When I woke up on the toilet floor it was a blessing that I did survive, and I got into Coolmine Lodge when they were starting a detox in 2008. It was one of the hardest things I ever done because the end of my relapse was an absolute nightmare.
"The way I felt inside I felt like I was dying all the time. It took me a long time to recover, but with the help in the Lodge and the staff and the clients I did recover and I'm 15 years clean," said Paul.
Bronagh McBrien says she remembers being in emotional turmoil from the age of around four or five. "I just couldn't understand why. I come from a family of two brothers, my dad, and at the time my mother was a chronic alcoholic and heavily addicted to prescribed medication. There was a lot of turmoil at home, a lot of dysfunction," she said.
"I grew up thinking that I was wrong and I was the problem, and I internalised that for a long time. I think about the age of eight I was smoking cigarettes. I was looking for escape. And that led to getting into relationships from a young age, smoking weed, drinking, the gas, the thinners, all that stuff."
Then, still in her teens and with a young son, Bronagh started dabbling in heroin.
"From the age of 17 to 31 I ended up in chronic homelessness, and I've been in prison twice for petty crime. At 26 I just had like a paradigm shift. It's the only way I can explain it. I actually realised that my mother had an illness when I started to recognise that I had a problem, and I had a young son.
"His schooling was starting to be affected. I had to bring him to counsellors because of his behaviour. My behaviours were impacting his behaviours. It was literally passing my trauma on to my child.
"I ended up on crack and methadone, prescribed tablets and the drink. I used to have to drink a naggin of vodka in the morning before I could even get the heroin into me.
"And then at the age of 31 I'd had enough. I had so many failed suicide attempts at this stage. My son came and cut me down off a rope at one point. My body was scarred from head to toe and still is from abscesses [from injecting drugs] and I didn't care.
"My two options were prison or death. I was sleeping on the streets with a knife under my head and knife between my legs for fear that something would happened to me."
"Some Christians came by one day and they were telling me about these Christian treatment centres to go into, and that planted something in my head and I was thinking maybe I could get help with one of these centres. So I did engage in a faith-based addictions programme in Tallaght with a friend of mine."
Bronagh's engagement with the Christian group eventually led her to Coolmine, and she still has a strong faith which she practises today.
"One of the biggest things is the staff are non-judgemental. I was welcomed. Coolmine's not an easy programme. You're looking at the innermost parts of yourself, all that trauma and the triggers, and you're becoming vulnerable in front of a group of people, but I actually enjoyed my stay."
Bronagh is now working for a homeless service, and Paul is working in Coolmine's Ashleigh House as a project worker in the Mother and Baby unit. Speaking at the event to mark the 50th year of Coolmine's work, President Michael D Higgins said its success lies in its core belief that everyone should have the opportunity to overcome addiction and lead a fulfilled and flourishing life.
CEO Pauline McKeown said the anniversary event shone a light on the positive outcomes that recovery can bring to those who are working to overcome addiction.
Coolmine operates sites across 14 locations in the East, Mid-West and South-West regions, including Ireland's only women and children residential treatment centres at Ashleigh House in Dublin and Westbourne House in Limerick.