'Huge blow' - anger as housing plan could leave hundreds of kids without GAA pitch to play on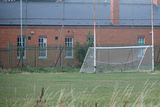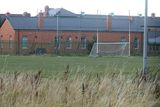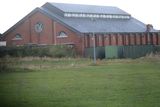 HUNDREDS of children could lose out on their club's only designated GAA pitch because of government proposals to develop the site of a Dublin barracks.
Ranelagh Gaels, which has around 450 under-age members, currently rents the GAA pitch at Cathal Brugha Barracks from the Department of Defence.
The site is the only specifically designated GAA pitch in the community used by the Dublin 6 club.
However, members and officials have expressed concerns that the teams will be left without a playing surface because of a proposal to build houses on the site.
REGENERATION
The Land Development Agency (LDA) was launched this week by Housing Minister Eoghan Murphy, and several locations have been earmarked for building.
Cathal Brugha Barracks, Harold's Cross greyhound stadium and Boland's Mill are among 30 locations in the capital being considered for regeneration work.
A spokeswoman for the Department of Housing said the barracks is not on an initial list of sites, and that any development will be subject to community engagement.
The €1.25bn initiative was launched to tackle the housing crisis.
Ranelagh Gaels' juvenile chairman David Coyle said the club only became aware that the future of its pitch may be in doubt after reading media reports of the proposal.
The pitch, he said, is the only one in the Ranelagh area to cater for the community's young players.
"As a community-based club we have no facilities or playing area for those children apart from that particular pitch in Cathal Brugha," said Mr Coyle.
"Pitches and land are at a premium and it's difficult as it is already.
"We need to ensure that we can protect that particular piece of ground and designated GAA pitch for the kids."
While the club currently rents a rugby pitch in Dartry Park for its under-age teams, the Rathmines pitch is the only designated GAA pitch in the Ranelagh and Rathmines area.
Mr Coyle described the possibility of losing the pitch as a "huge blow" to the club and its children aged between four and 13 who play there.
"The Department of Defence and Cathal Brugha have been great in allowing us to share the pitch, which is used with Portobello GAA," he said.
"There's no pitch in Ranelagh, in the centre of that community. That pitch provides the option right in the middle of Rathmines and Dublin 6.
"It's an ideal location for kids in the local community to do their training."
SPECULATION
Launching the LDA, minister Mr Murphy said the initiative aimed to address "traditional volatility in land prices as a result of land speculation" and address the delays in delivering housing.
"Establishing the LDA creates a powerful new driver of urban regeneration with the lands, skill sets and capital needed to assure housing delivery, including the social, affordable and market housing needed for our citizens," Mr Murphy said.