Government hits back at Merkel's claim Ireland not doing enough in migrant crisis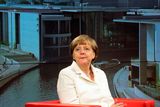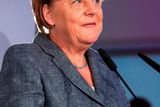 Justice Minister Frances Fitzgerald has strongly rejected criticisms by German Chancellor Angela Merkel on Ireland's stance on EU migration policy.
The German Chancellor said the EU urgently needed a coordinated plan to tackle the biggest emergency movement of people since World War II.
"Some countries, one has to say, are not taking part in the common European asylum policy, like the UK, Ireland, and Denmark," Dr Merkel said at the close of a summit of Balkan country leaders discussing the emergency.
Ms Merkel's comments came as it emerged 71 migrants were found dead in a truck on the border of Austria and Hungary and just as news broke that up to 200 others were drowned off Libya in attempts to get to Italy.
"Ireland is a strong believer in EU solidarity in the face of the migration challenge and we have demonstrated this in a very visible way, not just in what we say but in what we do," an official at the Justice Department told the Irish Independent.
"We have agreed to resettle 520 refugees between 2015-6, which is nearly double the share proposed for us by the EU Commission. This will give very vulnerable people whose lives have been destroyed by war a real chance to rebuild those lives in safety," the Justice Department official added.
Government officials said that approval from TDs and Senators will be sought for cooperation with an emerging EU plan to help tens of thousands of refugees, mainly but not exclusively fleeing wars in Syria, Eritrea and Afghanistan.
The Immigrant Council of Ireland (ICL) gave a guarded welcome to the Dublin response but urged the Government to do more to help people fleeing for their lives and facing additional risks of hazardous travel across the Mediterranean.
Brian Killoran of the ICL acknowledged that Ireland is gearing up to take more refugees in the next two years than the EU had suggested. "But our intake ultimately of about 600 people over two years is still extremely small proportionate to our population - and we could do more," he told the Irish Independent.
He said that in the long run Ireland must work with all EU states to find solutions to help people stay in their own countries. "Europe must help lead a more sustainable response to this problem. Razor wire is not the answer and Ireland and all the EU states must work for a global answer," he said.
However Shaykh Umar Al-Qadri, Imam of the Islamic Centre Ireland, said the Irish nation is one of the most generous in the world. He called the response of the Irish naval service compassionate.
"Ireland is facing at this very moment a housing crisis in which families are being evicted from their homes," he said.
"Families accessing homeless services are reaching critical levels. Despite this crisis the government has approved to accept more than 500 Syrian families in Ireland and this must be appreciated.
"While we as a nation may not be able to accept more Syrian refugees until we have solved our own housing crisis, we must not stop our prayers and our contribution in humanitarian response to the Syrian refugees."
Officials in Dublin and Brussels say Ms Merkel's criticisms of Ireland, Britain and Denmark are based on extreme frustration that Germany has been left alone to help ease the burden on front-line states like Greece, Italy and Malta. Germany is expected to take in 800,000 migrants in 2015 equivalent to 1pc of its entire population.
Q & A: Migrant Crisis
Why is Chancellor Merkel so miffed with Ireland over migration?
Brussels diplomats suspect she is really directing her anger at Britain which is trying to stay aloof from an EU solution which includes taking large numbers of migrants. But Ireland and Denmark, who generally follow a British line on EU justice policies, must take its share of the flak. As long-standing member states these countries should be showing better example.
What kind of numbers are involved?
Germany is set to take in 800,000 asylum seekers this year. That is almost 1pc of its own population and more than the intake of the rest of the EU combined. It is 30 times larger than the arrival rate in Britain right now. Ireland intends to take about 600 people over the next two years.
How is this intake level viewed by ordinary Germans?
There have been violent flashpoints and it has fuelled far-right fanatics. But the Chancellor has managed astonishingly well, selling a mix of humanitarian obligations, the need to address its own ageing population and high dependency ratios, and things like the need to ease pressure on Hungary, which took in East German refugees in 1989 and sped the downfall of the Berlin Wall. 60pc of Germans support her on migration.
What specifically bugs Merkel about Ireland and the others?
The so-called Dublin Regulation, dating originally from a deal agreed under an Irish EU presidency in 1990 and later updated many times. This provides that asylum applications must be dealt with in the first EU country where the applicant arrives. It has unduly favoured countries in the north of Europe like Ireland and Chancellor Merkel has unilaterally abandoned it.
More generally "opt-outs" by Ireland, Britain and Denmark on justice policy are seen by countries like Germany as a dodge. Irish arguments, that it would participate in the 26-nation so-called Schengen area of passport-free travel, but cannot because of British objections and a common travel area in these islands, are seen as a further irritant.
Is there much hope of resolution?
Winter weather may temporarily reduce numbers braving the Mediterranean's hazards. But next year will see new waves of people. While war rages in Syria, Eritrea and Afghanistan people will continue to flee. Grinding poverty and repressive regimes in other countries will also add to the throngs desperately seeking security and prosperity.
The EU must agree a comprehensive plan which responds to the crisis but also addresses root causes.