Gardai arrest man (20s) in connection with fatal stabbing of father-of-three by Halloween partygoer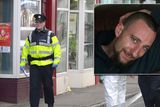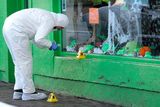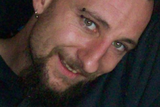 Ken Foy, Conor Feehan and Conor McCrave
Gardaí investigating the death of a man on Thursday in Co Kildare have arrested a man in his mid 20s.
He is currently being detained at Kildare Garda station under section 4 of the Criminal Justice Act 1984.
David Boland (34) was stabbed to death after becoming emrbroiled in a row with revellers at a Halloween party.
Mr Boland, who ran his own engineering business, was an innocent bystander who was caught up in violence which erupted outside a house party in Duke Street in Athy, Co Kildare, early yesterday morning.
He suffered horrific injuries when he was stabbed four times. He was rushed to the Midlands Regional Hospital in Portlaoise but died from his injuries yesterday afternoon.
The victim is from the village of Nurney, Co Kildare, and was described by locals last night as a "successful and hard-working man".
Superintendent Martin Walker told a briefing at Athy garda station yesterday that the case had been upgraded to a murder probe.
He said: "This morning at 5.45am, November 1, 2018, gardaí were called to the scene of an assault at Duke Street here in Athy, the main street of the area.
Read More:
"On arrival, gardaí discovered a man in his early 30s had received multiple stab wounds.
"He was then removed by ambulance to Portlaoise Hospital where he subsequently died."
It is understood the victim was stabbed shortly after he arrived in the area in his silver Audi car. The Halloween party was still continuing in the small hours of the morning in a flat above a shop on Castle Street, opposite Edmund Rice Square in the south Kildare town. It had been attended by around 20 people.
A reveller at the party became agitated and a disagreement or row developed, it is believed.
The people from the party then spilled on to the street and, at some point, Mr Boland was stabbed.
Gardaí said last night that after Mr Boland was stabbed, his car was driven away from the scene.
It was crashed a short distance away on Stradbally Road and an attempt was made to burn it out.
Gardaí preserved the scene of the incident on Duke Street pending a forensic examination, as well as the second scene on the Stradbally Road.
The crashed and partially burned-out Audi car was discovered at around the same time as Mr Boland was found.
CCTV in the locality was being trawled by gardaí last night but no arrests have yet been made.
The investigation is being led by Superintendent Walker, who described the murder as "shocking".
Local Fianna Fáil councillor Martin Miley, who knew Mr Boland, described him as a successful entrepreneur.
"He had an engineering business. He worked extremely hard to build up his business," Mr Miley said.
"He was a hard-working man and the family would be well known in the area they live in. My condolences go out to his family and his children at this time."