'Forced trials' for vaccines need to be included in inquiry into mother and baby homes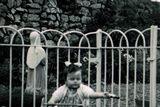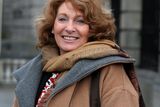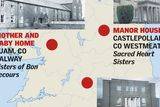 PHILIP RYAN and RALPH RIEGEL
JUNIOR Health Minister Kathleen Lynch has called for controversial vaccine trials carried out in mother and baby homes to form part of any forthcoming Government's inquiry into Catholic Church-run institutions.
Ms Lynch, who campaigned for children forced to take part in vaccine trials while in State care, said she "hit a brick wall" after a Supreme Court ruling blocked a previous government investigation.
And she said the new inquiry would be a "waste of time" if it did not investigate the infamous vaccine trials.
The minister told the Sunday Independent: "What I'll be asking is that whatever investigation that takes place that this should be looked at as well."
The Government is carrying out a cross-departmental review of mother and baby homes after the shocking revelation that almost 800 babies were buried in an unmarked grave in Tuam, Co Galway.
Bessbrough Mother and Baby Home in Cork was at the centre of two major mother and baby home controversies including secret US adoptions and vaccine trials.
The UCC historian, Michael Dwyer, found that 2,051 children drawn from Sacred Heart of Jesus and Mary facilities at Bessborough and Sean Ross Abbey in Roscrea, Tipperary were part of secret vaccine trials in Ireland.
Some children didn't realise they had even been involved in the trials until 30 years later.
Mari Steed, who is now based in the US, was born at Bessborough in 1960 and was used as part of four vaccine trials.
The 54-year-old only discovered this by accident when searching her files to try and locate her mother, Josephine, in 1998.
"We were used as human guinea pigs," she told the Sunday Independent.
The vaccine trials were conducted by the UK firm, Burroughs Wellcome – now GlaxoSmithKline.
In 2010, the Irish Independent first revealed how Ms Steed was subjected 'four-in-one' vaccine trials carried out without her mother's permission in the 1960s.
The tests examined the effects of vaccines for four separate conditions – diphtheria (a life-threatening disorder caused by a highly contagious bacterial infection), pertussis (whooping cough), tetanus and polio combined in one jab.
Similar trials were carried out in St Patrick's Mother and Baby Home, Dublin, and in St Peter's Mother and Baby Home, Castlepollard, Co Westmeath.
Children from St Clare's Baby Home in Stamullen, Co Meath, and the Good Shepherd Mother and Baby Home in Dunboyne, Co Meath, were also tested.
The vaccine involved later went on full commercial release throughout Ireland, the UK and Europe.
Mr Dwyer said his research hints at "the tip of a very large and submerged iceberg".
He could find no detailed records of the trials, no inventory of consent forms and no outline of any possible side-effects or illnesses caused on the children involved.
A previous commission of investigation into the vaccine trials was halted when a doctor involved in the clinical tests successful challenged the review in the Supreme Court in 2003.
At the time, the commission had collected a significant amount of information on the trials from Catholic Church-run mother and baby homes, pharmaceutical companies and the Department of Health.
Justice Mary Laffoy, who currently sits on the Supreme Court, resigned as chair of the Commission soon afterwards.
Multi-national pharmaceutical company GlaxoSmithKline last week indicated it would co-operate with future investigations into the tests.
Ms Steed called for Ms Laffoy to appointed to chair any investigation tasked with review the vaccine trials and infant fatalities in mother and baby homes.
"There needs to be a full inquiry – we don't want the Government investigating the Government, we are not onboard on that," she said.
She added: "I would love to see Mary Laffoy being named as the principal investigator or outside maybe someone from the United Nations or European Union courts and do it properly."