Family tragedy after baby dies after being left in car on hottest day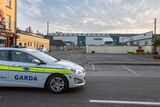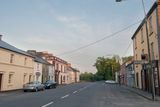 Conor Kane, Ralph Riegel and Allison Bray
A seven-month-old baby girl has died in hospital after she was left unattended in a car for a number of hours on the hottest day of the year.
The child, named locally as Chloe Fogarty, was found in an "unresponsive" state at 1.45pm in the village of Dundrum in Co Tipperary.
It is suspected she may have developed heatstroke as temperatures in the area reached 25C yesterday.
A post-mortem will be carried out today.
Gardaí confirmed they attended the scene after a 999 call was made, as did other emergency service personnel and a local GP.
It is understood the girl's father, Paul Fogarty, went to work at a steelworks at about 8am in Dundrum and had been due to drop his daughter off at créche.
It is believed Mr Fogarty was distracted by a phone call when he got out of his car and was unaware he had left the child in the vehicle.
When he returned to the car later, he found the child unresponsive.
The little girl was airlifted from the nearby Kickham's GAA field to University Hospital Limerick in a critical condition but was pronounced dead later in the afternoon.
Read More:
Chloe's distraught father and mother Louise were last night being comforted by relatives, friends and neighbours in west Tipperary.
Mr Fogarty's hometown of Golden was reeling last night. "It is an awful thing to have happened," one resident said. "There's a dark cloud hanging over the town. There is only one word to describe what has happened and that's a tragedy."
A Garda spokesman described the incident as a "personal tragedy" and a "very sensitive" case.
It is understood Chloe was the only child of the couple, who live in the Tipperary town area.
Chloe's parents are originally from the parish of Golden-Kilfeacle and Tipperary town.
It is understood the couple married last year. They are involved in local GAA and are well known throughout their home communities.
Fianna Fáil county councillor, from nearby Cashel, Roger Kennedy said the whole area was numbed.
"It's just so sad. The whole area is in shock," he said.
Mr Kennedy described the child's parents as a "popular, well-known family" and he said they were very involved in the community.
"There is total sadness here," he added.
Sinn Féin councillor Martin Browne said it was "the hottest day of the year so far", which would have made conditions more difficult for the child.
Mr Browne said the local community was rallying behind the child's devastated parents.
He said that the sight of the baby being airlifted by helicopter to Limerick Regional Hospital from the grounds of the local Kickham's GAA club in Dundrum had been truly heartbreaking.
"It's not something that anyone would be used to seeing," he said. "They are a very nice, very respectable family and it's just a complete tragedy."
Mr Browne said the community was doing all it could to comfort the Fogarty family following the tragedy.
"Family and neighbours are offering their condolences and asking locals for anything they can do to help," he said.
"I'm sure the whole community will rally around the family."
Experts have warned that the temperature inside a vehicle can reach deadly levels in only 10 minutes, even with a window rolled down a few inches.
Children's bodies overheat easily, and infants and children under four years of age are particularly vulnerable.