Enter the Dragon in 'Monopoly' row over D4 house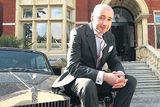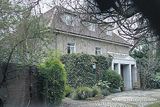 A row between two of the country's leading businessmen over plans to build a house on Dublin's most exclusive road took a bizarre twist yesterday.
Chairman of fruit importers Fyffes, David McCann, is embroiled in a long-running argument with Black Tie founder Niall O'Farrell over his plans to demolish a house on Shrewsbury Road and replace it with a new three-storey property more than twice its size.
And yesterday Mr McCann claimed that Shrewsbury Road's pre-eminent position on the 'Monopoly' board should result in planning permission being refused.
In an unusual submission to An Bord Pleanala, he also accused Mr O'Farrell, star of the RTE TV show 'Dragons' Den', of engaging in 'braggadocio' -- arrogant or boastful behaviour -- by seeking permission to build a new home.
Planning
Mr O'Farrell was granted planning permission by Dublin City Council last month to demolish the house on Shrewsbury Road and replace it with a new home more than twice the size.
He already owns another house on Shrewsbury Road, the seven-bedroom 'Thorndene' which is currently listed with an asking price of €14m.
Mr O'Farrell's property is a four-storey house with 863sq metres (9,290sq ft) of living space including a 50ft basement swimming pool and a cinema.
The house is described by property website myhome.ie as a "bespoke luxury residence of considerable style" set on just under half an acre of land.
Features include a grand staircase, modelled on that of Powerscourt Townhouse Centre in Dublin, made of white Alabama oak. The property combines historic Victorian features with the latest smart wiring technology. There is full planning permission for a sun patio area.
Mr O'Farrell previously spoke of his plans to move out of Thorndale but to stay on the "quietly sociable" Shrewsbury Road, where developer Sean Dunne also owns property.
He described 28 Shrewsbury Road as having been "butchered" over the years and spoke enthusiastically about his plans for renovation.
But now Mr McCann, a neighbour, has appealed the decision to the planning appeals board, claiming there is "no place" on the country's most expensive road for the Black Tie founder's dream home.
"Visitors to Shrewsbury Road are immediately struck by the mature, airy opulence of the streetscape. This is a notable feature. It affords the green context that adorns and complements the houses," Mr McCann's submission to An Bord Pleanala says.
'Exalted'
"Shrewsbury Road had acquired this exalted status by the mid-20th Century. When the makers of the ever-popular property board game, Monopoly, came to produce an Irish edition, pride of place fell to Shrewsbury Road. That was in 1972. In achieving this accolade, the street matched the exclusivity set by its English counterpart at Mayfair."
It went on: "Shrewsbury Road is distinguished by an emphasis on secluded maturity. It is not a place for ostentatious braggadocio."
Mr O'Farrell bought the property for €7.5m and his neighbour claims the redevelopment would have a negative impact on the streetscape and his home with "excessive" overshadowing. He adds his home would suffer an "excessive and unreasonable loss of property value".
Mr O'Farrell said he was "disappointed" that his plans were being appealed.
"It has the support of neighbours on the road.
"The house is sympathetic to the road and the house is further away from both neighbours, and it's narrower too. The house now was built in the 1960s and has a flat roof, and is completely inappropriate. I hope the planners agree with me."
Permission to build two three-storey houses on the site was refused in August 2008. An Bord Pleanala is expected to issue a decision by next January.