Drug debt is now a huge issue for Irish teens, warns leading psychiatrist
Fears of epidemic as youngsters now dangerously in debt to drug dealers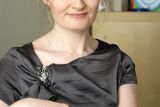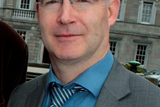 Cannabis, not drink, is the major drug problem of 2015 among the young, according to Ireland's leading adolescent psychiatrist Dr Bobby Smyth, who says drug debt is now a huge issue for Irish teens too.
"Cannabis accounts for 85pc of my clients. It's very much the dominant drug, it's head and shoulders above everything else and alcohol would be second.
"Up until eight years ago, cannabis would have accounted for 25-to 40pc of referrals," the psychiatrist and Trinity College lecturer said.
"In terms of the number of young people whose lives have been damaged by this drug, we have nothing to compare to, you would have to look back to the heroin epidemic in the 80s. Although the consequences are different, for me, it is the drug problem of 2015," he said.
Dr Smyth's findings are corroborated by the experience of Ireland's only residential drug treatment centre for adolescents, the Aislinn Centre, which has seen similar figures in the last seven months.
"This year from January 1 to June 30, we've had 54 admissions, 45 of which were coming in as a result of cannabis. That's a very high number," says Sara Cassidy, a team leader at the centre.
Both Dr Smyth and the Aislinn Centre also have the same experience when it comes to drug debt, with some Irish teens owing up to €3,000 to dealers.
"Indebtedness brings them to me - it's one of the big reasons," says Dr Smyth.
Ms Cassidy says the debt is creating pressure on the entire family.
"Often the drug debts are becoming quite huge because those that are dealing cannabis generally will allow the drug debt to rise and they (the users) may be using €50 worth of cannabis in a day.
"The cannabis would be 'on tap', if you like, so the debts would become quite severe and the knock-on effect of that then is huge for the family, and for legal issues it becomes very, very difficult," she explains.
Both Ms Cassidy and Dr Smyth also agree that teens from all backgrounds are presenting for treatment.
"In truth, we still see kids in treatment from every walk of life," Ms Cassidy states, while Dr Smyth says he treats more teens with cannabis problems from privileged backgrounds.
Recent research shows that up to 20pc of Irish teenagers have smoked cannabis.
This figure comes from the European School Survey Project on Alcohol and Other Drugs which was published in 2010.
Child and adolescent psychotherapist Joanna Fortune has found that cannabis is being used as a means to deal with anxiety by our teens.
"I do hear, with increasing frequency, from the adolescents I work with that they are using cannabis as a means of managing their levels of anxiety, to 'zone out' or 'chill out' or 'switch off', and this is indeed a concerning trend on two fronts, one being the cannabis use and the other being the alarming increase in young people presenting with generalised anxiety in recent years," she states.
Dr Smyth says that low mood, a severe decrease in motivation, and psychological dependence go hand-in-hand with cannabis use.
Ms Cassidy explains that these symptoms are often confused with normal teenage behaviour so it can be challenging to identify a problem in the first place.
In terms of accessing help for your loved one once the problem has been identified, experts advise an initial visit to your GP, who will refer you to the local addiction services in your area.
For a full directory of service providers and information on cannabis, go to www.drugs.ie