'Cryptosporidium will continue to contaminate unless drastic improvements are made' - expert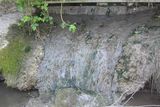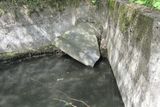 A leading Irish ecologist has warned that the contamination of our water with Cryptosporidium will continue to be a problem unless the management of 'source to tap' process is drastically improved.
Cryptosporidium, implicated in several Irish gastrointestinal epidemics, have been recorded at a number of sites nationwide that are subject to agricultural runoff and sewage.
According to research carried out by Dr Frances Lucy, Director of CERIS research centre at IT Sligo, and her team, the disease pathogen can be directly linked to human and animal faecal wastes.
A decade ago, initial research collaboration, between IT Sligo and two American universities including Johns Hopkins Bloomberg School of Public Health, utilised shellfish as biomonitors of Cryptosporidium at twelve different sites across the country.
"When you try to look for Cryptosporidium in fresh water, it's a little like looking for a needle in a haystack," the fresh water ecologist tells independent.ie.
"However, these shellfish filter up to 1 litre of water a day, so they effectively accumulate the pathogen if present in the river or lake."
In Ireland, one of most common sources of waterborne Crypto oocysts are agricultural lands which contain animal faeces from grazing herds,  and land spread wastes from animals and human sewage sludge.
In addition sewage effluent from wastewater treatment plants and septic tanks can also be a source of contamination. In both cases Cryptosporidium can end up in both surface and groundwaters used as drinking water sources.
The results of the study demonstrate long-term contamination of Irish waters with consequent public-health risk factors for drinking water abstraction.
Map of Ireland showing sites where mussels were collected: 1) Sligo Bay 2) Lough Erne 3) Lough Arrow 4) Lough Meelagh 5) Lough Key 6) Shannon River A 7) Lough Forbes 8) Lough Sheelin 9) Lough Ree 10) Shannon River B 11) Lough Derg 12) Ardnacrusha
Frances' team, including fellow ecologist Declan Feeney, also worked with UCD's European Veterinary Specialist in Parasitology, Dr Theo de Waal to look at the human animal and environmental interface, with samples from the River Liffey and the Lough Gill catchment areas.
"Worryingly, we found that we have different sources of Cryptosporidium across the country. We already knew from international studies that lamb and calves carry a certain amount of cryptosporidium. But later studies also revealed that waste water treatment plants can also act as a reservoir for Cryptosporidium," said Lucy.
In terms of human health, the presence of Crypto is of growing concern due to the increasing number of cryptosporidiosis outbreaks in Ireland reported in the last decade. Drinking water outbreaks of Cryptosporidiosis have been associated with heavy rainfall and flooding, which increases the risk of inputs to surface and groundwaters.
The EPA recommended that each county councils complete risk assessments on their catchment areas. And, although the majority took this advice on board, the management of the risks has been slow to implement. Lucy warns that acceptable improvements to the water quality nationwide could take months or even years.
"We need to look at the big picture here. The whole water scheme only works if the management of water quality is effective within each river basin. Effective source management at the outset to counteract these pathogen dangers would prove successful for the end user."
"The EPA have to manage around 1,000 water plants and they are not all of the same standard. It can be anything from a Micra to a Mercedes -it's just the way the process has evolved."
"I agree that we shouldn't be paying for substandard water. I also believe that putting barriers in place at foundation level would go a long way to solving these issues. According to EU legislation we are supposed to have good water quality in Irish waters by 2015 – if this was the case we would not need to be as concerned about the effectiveness of drinking water treatment facilities"
In Ireland, heavy periods of rainfall leads to runoff of slurries and sewage from agricultural lands into drainage channels and surface waters; it also can lead to storm water overflows in sewage-treatment  plants leading to a range of water quality issues including the risk of Cryptosporidium.
Lucy also warns that Cryptosporidium, although only activated when ingested, is longer lasting in the environment than bacteria. "Cryptosporidum can last as long as six months and possibly more in the Irish environment," she said.
Factfile
Cryptosporidium is a parasite that is transmitted by the environmentally resistant stage called the oocyst. Infections occur through direct contact with an infected individual or through the ingestion of water or food contaminated with the oocysts.
The presence of Cryptosporidium oocysts in the environment (water or soil) can be as a result of either human or animal (livestock, wildlife or birds) faecal contamination.
There are currently 26 species of Cryptosporidium named and epidemiological evidence shows that only about 6 of these species are important causes of human cryptosporidiosis.
In particular Cryptosporidium parvum and Cryptosporidium hominis are the two species that are responsible for the majority of cases of cryptosporidiosis in humans world wide.