Crooner Bing 'was proud of Irish roots'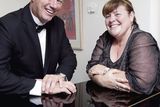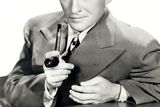 THE nephew of legendary crooner Bing Crosby has said the singer was always "enormously proud" of his Irish roots.
Howard Crosby (above) was speaking ahead of a concert in which he was performing in honour of the bi-centenary of the founder of St Vincent de Paul, Frederic Ozanam.
"The Irish were second-class citizens in America for the better part of 100 years," he said. "But when Bing Crosby (right) openly acknowledged and celebrated his Irish ancestry . . . it went from being something you might have been ashamed of, to something that was cool."
The charity concert was held last night in the National Concert Hall.
Also singing was 'X Factor' contestant Mary Byrne (above). In 1995, Mary was struggling with her finances and received help from the charity. "I always said if I could give back a little I would," she said.